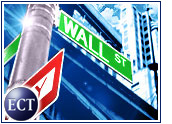 After a long quiet winter, the Nasdaq has shown signs of life over the past several weeks. As a result, high-tech companies are daring to whisper those three little letters again: IPO.
However, for e-commerce in particular, it is a very cautious whisper.
IPO.com analyst Kyle Huske said that the Nasdaq's recovery has sparked a flurry of IPO activity in the tech sector. According to Huske, there have been six technology-related initial public offerings so far in 2001, including Instinet, which had a strong debut on Friday, surging 22 percent above the offering price of US$14.50.
"The re-emergence of the IPO market is another sign that investor confidence may have bottomed," said Huske.
Morningstar.com analyst George Nichols agreed, telling the E-Commerce Times that "The IPO calendar is brimming with activity."
Added Nichols: "Companies patiently waiting to debut are using the Nasdaq run-up as a catalyst for coming out now."
Still, the next big IPO that has Wall Street abuzz is anything but a technology company: Kraft Foods is poised to become the second-biggest IPO ever.
So despite the glimmers of hope in the initial public offering market, there is a reality check. No one is predicting a return to the frenzied days of 1999 and early 2000. That means it could still be a while before e-commerce companies join the field of hopeful IPO candidates again.
'Not in the Mood'
For one thing, any offering even remotely resembling an e-commerce IPO lately has performed poorly.
As an example, Loudcloud, the second child of Netscape co-founder Marc Andreessen, has not seen its stock go higher than $7 per share since its $150 million IPO in March. Loudcloud provides e-business architecture design services and Web site deployment and management services.
"Even though the IPO market is bouncing off of its bottom, investors arestill not in the mood for companies burning tons of cash," Nichols said. "Technology startups won't go public now if they can afford to wait."
Few and Far
There has been good news from some e-commerce sectors, including the recent run of profitable earnings reports and near-profit predictions from publicly traded online travel companies such as Travelocity (Nasdaq: TVLY) and Priceline (Nasdaq: PCLN).
However, so far the good news has not been enough to bring a new generation of e-commerce firms to the IPO window.
Even the highly touted airline-backed site Orbitz.com, which would have been a logical candidate for an IPO at one time, is "too early in the business-plan stage," according to Nichols, to be considered a likely Wall Street contender any time soon.
Not a Contender
"I dont anticipate another glam IPO market like the one that just ended," Nichols said.
According to VentureOne, 19 e-commerce firms staged IPOs during 1999, including 11 in the fourth quarter alone. There has not been one since, although a number of companies have filed registration forms to have an IPO.
Ultimately, however, it is not that hard to understand why no e-commerce companies are staging IPOs. With so many investors having been burned by high-flying offerings in the last year, it will be a while, analysts say, before anyone's willing to head back into the kitchen.