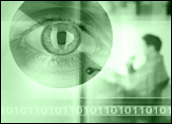 My former life includes stints as an anchorman for local TV stations. At no time did my employment contracts state that I actually had to like my coanchors. I figured if I didn't, it would show on the air, and there wouldn't be any more contracts.
A favorite guessing game I play since leaving the business: Do the anchors I'm watching look like they get along? Yes, we're talking about the better-compensated employees at any station — not to mention in our society — but on their shoulders ride the ratings hopes and sales department fears of top management. Imagine the volatile mix of ego, angst and stress.
From my experience, many hold dreams of network glory, or at least the desire to experience that special glow that comes only when seeing their face on the side of a city bus. Coanchors are either viewed as support or obstacles.
Full disclosure time: I was once in the middle of an anchor dispute. Consultant-led mediation helped, but the best advice came from an older, wiser anchor who told me to keep smiling, be patient and wait for my coanchor to implode.
Of course, all this was before the rise of computer hacking, spyware and keylogging devices. Who knows what kind of damage we could have done to each other — and our station — had we had access to a relatively cheap gadget that makes it easy to snoop through private e-mails? That's what Larry Mendte is alleged to have done to his coanchor in Philadelphia.
Insecure Anchors Breach Security
Mendte was supposed to be the wiser anchor at KYW, the CBS affiliate in the nation's fourth-largest TV market. A 20-year-plus industry veteran, he won 43 Emmys in a career that included stops in New York, Chicago, San Diego and the syndicated program "Access Hollywood." He produced award-winning documentaries, a career goal for many a big-market anchorman.
The NBC station in Philly hired him in 1997 and quickly became No. 1. KYW stole him away in 2003 and paired him with pretty, dark-haired Alycia Lane. The two were in the process of busting the station out of the ratings cellar.
Then came the dark magic of keylogging, and now Mendte is facing a federal count of computer intrusion involving Lane's work PC. The U.S. Attorney's office in Philadelphia alleges that Mendte hacked into Lane's computer more than 500 times starting in 2006 and leaked double-secret gossip material to a local columnist.
It should be noted that before the revelations about Mendte, Lane was her own headline-making machine. In May 2007, she e-mailed photos of herself in a bikini to a married cable sports anchor. His wife — who had access to the e-mail account — mailed back what she thought of the pictures, and somehow it all ended up on Page Six of the New York Post. That December she was arrested in New York for assaulting a police officer while hurling homophobic slurs. She was let go from KYW in January of this year, but Lane's attorneys now tell Philadelphia media that they believe privileged attorney-client information was leaked to the columnist.
Newsroom Emotions Meet Hacking Technology
If all this sounds like it happened in Genoa City or Port Charles instead of the City of Brotherly Love, you're not alone. Feel free to substitute the names Ron Burgundy and Veronica Corningstone for Mendte and Lane; others inside and outside the TV business have, I'm sure, and as someone who has experienced major-market newsroom dynamics, I can just imagine the schadenfreude racing through the industry.
Not every large-market anchor is a jerk or a prima donna, of course, but there seem to be enough out there to enrage overworked, rank-and-file reporters and producers who aren't making the big money.
Mendte's alleged motives — credit for the ratings, envy over Lane's salary — may be unique to the TV business, but for security experts, it's just another day at the office — when that office is rife with the possibility for any kind of company intrigue.
"You can put things in place to prevent people from getting inside a company," Steve Duncan, senior product manager at Dallas-based security company Entrust, told the E-Commerce Times. "But how do you deal with that little logger device, or some sort of device that captures important information from inside the organization?"
Duncan said the keylogger device does just that: "It intercepts the keystrokes, records them and then just passes them on to the computer." Mendte reportedly used the hardware type that is placed in between the keyboard and its connection to the computer. Once retrieved, it's plugged into another computer and gives up all the news that's fit to pilfer. It's been popular with law enforcement, as well as with corporate saboteurs and anxious parents.
Keylogging software is also available. Hardware and software keyloggers can be ordered on the Web. One 256 kb hardware keylogger sells for US$79.99.
Bad News for Newsrooms and Corporations
"It's really interesting that companies are spending an inordinate amount of money trying to protect information, but they're trying to protect it from people outside the organization," Duncan said. "I think that's appropriate, because there are a lot of bad guys out there — but a recent study showed 80 percent of data leakage problems actually came from within. I think companies are going to have to start paying attention to sensitive data within the organization getting out. I think that's a huge problem."
For KYW, the data leakage helped sink a rising anchor team, and the damage can be counted in advertising dollars — if ratings suffer as a result — and public relations capital. It wasn't state secrets or social security numbers, true. It was just another hit to local TV, already viewed as a joke by many, thanks to if-it-bleeds-it-leads news judgement, useless live shots from long-inactive crime scenes, and sweeps-ready "investigative" reports from consultant playbooks.
Technology, via the Internet, is seen as stealing local TV eyeballs and threatening its ad revenue. In this case, the question is whether technology allowed someone to steal e-mails — thereby helping a highly paid anchor team to implode.
---
ECT News Network writer
Renay San Miguel
worked as an anchor/reporter at TV stations in San Angelo, Austin, San Francisco and Dallas. He also worked as a technology reporter at CNBC and CBS MarketWatch, and was an anchor/technology reporter for CNN/CNN Headline News from 2001-2007.
---