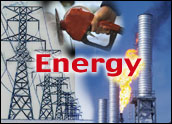 A group of 47 companies and organizations, including Google and AT&ampp;T, on Monday sent a letter to President Obama urging him to help provide consumers with more information about their energy use.
"Studies and experience show that when people have access to direct feedback on their electricity use, they can achieve significant savings through simple behavioral changes," the companies wrote. "Investments in home energy efficiency, along with automating appliances and other devices, can lead to even greater savings."
If all U.S. households were to reduce their energy use by 15 percent by 2020, "the greenhouse gas savings would be equivalent to taking 35 million cars off the road and would save consumers (US)$46 billion on their energy bills, or $360 per customer each year," they point out.
Giving people the ability to monitor and manage their energy consumption could also "unleash the forces of innovation in homes and businesses," the companies added.
Proposed Summit
The coalition asked President Obama to take several steps toward providing better information to consumers:
initiate and lead an effort in partnership with federal agencies, states, industry and others to determine the best ways to give consumers better access to their energy information while still protecting their privacy;
ask the Department of Energy, the Environmental Protection Agency and the Federal Energy Regulatory Commission to include the availability of actionable energy information as a criterion when considering rules, grants and other programs;
encourage the use of technologies that will help deliver information on energy consumption to consumers — including programs aimed at improving home and building energy performance; and
convene a White House summit to address how to empower consumers with better information and tools for managing their energy use.
Besides Google and AT&T, organizations that signed the letter include Best Buy, Comcast, General Electric, Intel, Nokia, Verizon, the Environmental Defense Fund and the American Council for an Energy-Efficient Economy (ACEEE).
Google and The Climate Group are cohosting an event on the topic on Tuesday in Washington, D.C.
Reducing Future Prices
With implementation of the coalition's suggestions — should the Obama administration get on board — "the first benefit for consumers is saving money," R. Neal Elliott, associate director for research with the ACEEE, told the E-Commerce Times.
Looking further ahead, however, another benefit could be to reduce future prices for electricity, Elliott noted.
Currently, "peak demand levels are growing faster than base loads," he explained, and peak demands are typically more expensive to satisfy. "If we can go out there and start reshaping the load curve, we could avoid the need to construct new power plants and transmission lines, and free up capacity."
Profit Opportunities
For companies, meanwhile, there are numerous potential profit opportunities, Elliott added.
It would "begin to create a new energy service market out there for players," he said, as well as giving electric utilities a way to reduce the cost of service to customers."
The coalition had not received a response from the White House as of press time, Elliott noted. Administration officials also did not respond to the E-Commerce Times' request for comment.
'Potentially Impressive Numbers'
The benefits of smart meters and other such devices are incremental, Charles King, principal analyst at Pund-IT, told the E-Commerce Times. "When you aggregate them, you can get potentially impressive numbers," he said.
Utilities can not only become more efficient, but also get deeper and more meaningful insights into what's happening on the grid, King pointed out. Such insights can help them address problems more efficiently.
Improvements in responsiveness are particularly visible in times of natural disaster, King added.
At a community in Florida that IBM works with, for example, it used to be the case that repair crews would be given a six-block radius in which to isolate downed lines and other problems following hurricanes, he explained.
After a smart grid was deployed, that starting area could be reduced to 50 square yards, he said, enabling problems to be repaired much more quickly.
'Somebody's Got to Build the Stuff'
Consumers who are better educated about how they're using energy and how they're being charged for it, meanwhile, "could choose to move energy-intensive processes like laundry to the evening hours," King pointed out.
In short, "what you're talking about here is smart meters becoming an enabler of mindful consumption," he added.
For businesses, meanwhile, "somebody's got to build the stuff," King noted.
"Smart grids are precisely the kind of infrastructures that computing systems were built to manage and leverage," he explained. "We're talking about tens or hundreds of thousands of meters creating 10 or 100 times as many data points each day — someone has to collect it and help the power companies make sense of it all."