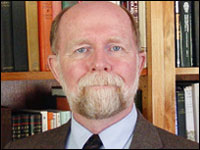 For many years, a clear line has separated the capabilities of servers based on Intel's x86 microprocessor architecture and "enterprise class" systems leveraging RISC, EPIC and mainframe technologies. People may argue over the length and width of that line, but the traditional reliability, availability and security (RAS) of enterprise systems gave them a clear technological edge.
As a result, most x86 proponents focus attention on those servers' overall price/performance advantages saying, in effect, "So what if x86 can't beat enterprise RAS — just how much extra are you really willing to pay for those capabilities?" Famously (or infamously, depending on your POV) HP's Carly Fiorina qualified this divide as "good enough" computing; it describes the point where the performance premium of enterprise systems is overtaken by the value proposition of x86.
During the past decade, the evolution of good enough solutions has become increasingly deadly for enterprise servers. Compute processes once clearly defined by Unix systems, including high-performance and supercomputing, have shifted almost entirely to x86. Vertical markets dominated by Unix-centric vendors like Sun Microsystems — telcos and financial services are good examples — are increasingly populated by x86 enthusiasts.
Xeon 7500: Intel at Its Best
In large part, x86's success is due to the innovations of software vendors (e.g., Microsoft and VMware) and hardware vendors (e.g., Dell and IBM) that maximize the platform's capabilities. However, Intel, the microprocessor vendor that started the x86 ball rolling to begin with, deserves kudos as well. In fact, the company's new Xeon 7500 series (aka "Nehalem EX") shows Intel at its best.
Xeon 7500 is likely to accelerate sales of new x86 systems in both old and entirely new markets. Why is that the case? An IT executive of my acquaintance recently said that Xeon 7500 "effectively ends the concept of the 'PC server' as we know it." Why? Because Intel's new chip notably improves best elements of x86 computing and smooths or eliminates many, or even most, of its traditional weak spots.
The Xeon 7500's 3X performance boost, energy-efficiency, capacious memory and streamlined I/O capabilities, along with 20 new reliability features including Machine Check Architecture (MCA) Recovery (a fatal system error recovery mechanism previously found only in Intel's Itanium and RISC processors) should help make Xeon 7500 a must-have for x86 server customers. In addition, those features offer IT vendors a highly flexible tool chest to build innovative new systems.
These new performance, RAS and TCO features will allow IT managers to consolidate up to 20 older single core, four-chip servers onto a single Xeon 7500-based system with no drop in performance, according to Intel. By doing so, they can reduce energy use by up to 92 percent and realize a return on their investments within one year via lower power, cooling and licensing costs. Is it any wonder that vendors, including Bull, Citrix, Cisco, Cray, Dell, Fujitsu, Hitachi, HP, IBM, NEC, Oracle, Red Hat, SAP and VMware have all lined up behind the new chips?
Profound Long-Term Effects
Some of their offerings have already reached the market. IBM was first out of the gate a month ago with fifth-generation Enterprise X Architecture (eX5)-based systems designed to wrest the very highest performance from Xeon 7500. The company's new System x eX5 solutions may not be for everyone. Compatibility with IBM's Virtual Fabric and support of up to 1.5 TB of memory per system make these servers a teensy bit rarified, but those who require these features now have Xeon 7500 arrows to fill their quivers.
In addition, Dell's new PowerEdge R810 leverages Xeon 7500 for entry-level systems, allowing owners who need a memory boost to flexibly populate two of the system's four sockets with additional DIMMs. But Dell is also taking Xeon 7500 into the IT stratosphere, virtually speaking; the company's new C-Series systems are designed for the "hyper-scale" rigors of cloud and HPC environments.
Bottom line: With Xeon 7500, Intel has provided both its vendor partners and their server customers with a game-changing technology. Many of these new solutions' benefits are practical in the near term; 3X better performance, notably improved energy efficiency, robust new RAS and the ability to support more and more robust virtual machines.
The technology's longer-term effects are likely to be even more profound. In a real sense, Intel's Xeon 7500 provides x86 server vendors of every stripe the means to become more complex and comprehensive systems thinkers. That effect is apparent in innovative solutions like IBM's eX5 and Dell's PowerEdge and C-Series offerings. Over time, it's likely that Intel's Xeon 7500 series will help other vendors and their customers consider or reconsider x86-based systems in an entirely new light.
---
E-Commerce Times columnist
Charles King
is principal analyst for
Pund-IT
, an IT industry consultancy that emphasizes understanding technology and product evolution, and interpreting the effects these changes will have on business customers and the greater IT marketplace.