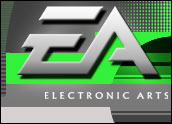 In a bid to retain its leadership in the gaming space amid growing competition, Electronic Arts has launched a US$2 billion takeover bid against rival Take-Two Interactive, an offer quickly rejected by the smaller company as "inadequate."
EA offered $26 per share in cash for Take-Two, a price that represents a 64 percent premium over Take-Two's closing price on Feb. 15. That was the final day of trading before EA's first offer to Take-Two of $25 per share, an offer that was not made public until Monday and which Take-Two also rejected.
EA decided to make the offer public and take its case directly to shareholders after being rebuffed repeatedly by Take-Two, said EA CEO John Riccitiello.
The Wrong Time
The offer is a unique opportunity for Take-Two shareholders to "realize immediate value at a substantial premium," he commented. The game developer would also benefit by gaining access to EA's "financial resources, stable, game-focused management team, and strong global publishing capabilities."
For its part, Take-Two's board found the offer lacking and said EA was trying to time the deal so it could benefit from the upcoming release of the next game in the "Grand Theft Auto" franchise. That title is due to launch on April 29, and Take-Two said it will hold off on negotiating toward a sale until after that date.
The offer "comes at absolutely the wrong time given the crucial initiatives underway at the company," said Take-Two Executive Chairman Strauss Zelnick.
"Our board believes that we will build greater value for our stakeholders by remaining relentlessly focused on our strategy and delivering on our mission of making the highest quality interactive entertainment," he noted.
Fight for Survival
The EA offer "fails to recognize" value Take-Two is building in its business through "ongoing turnaround efforts" which began in June but are not yet completed, Zelnick added.
Consolidation among game publishers has long been seen as a necessary move in order to address the difficult economics of the business, which requires publishers to invest millions of dollars and thousand of hours of development time in games before they begin to realize a payback.
The result is a heavy reliance on successful franchises, such as Take-Two's "Grand Theft Auto" series and EA's sports lineup as well as moves to embrace new economic models, such as in-game advertising.
EA has been an aggressive consolidator on its own, last year buying two smaller publishers — BioWare and Pandemic Studios — from a private equity firm in a deal worth $800 million. That deal gave EA ownership of a popular line of massively multi-player online games, a fast-growing part of the gaming business where revenue from in-game purchases are seen as another income stream for publishers.
All of EA's moves underscore that size matters, said Yankee Group analyst Michael Goodman, who noted that publishers that can have multiple strong franchises going at once have the best chance of long-term profitability.
"For smaller publishers, the gaps between major releases can be challenging," Goodman told the E-Commerce Times. "If a larger publisher has a big enough catalog, it can smooth out those peaks and valleys by releasing games at the right times."
Size and Strength
Size and reach will also matter more as game publishers become advertising outlets for marketers, Goodman noted.
Riccitiello summed it up this way in his letter to Take-Two's board: "The need for scale is becoming more pronounced."
Take-Two will explore strategic options, but there may be few would-be buyers out there willing to take a chance on the company, though a private equity buyout remains a possibility.
Take-Two is taking a big risk by delaying the possible deal, Riccitiello asserted. "There can be no certainty that in the future EA or any other buyer would pay the same high premium we are offering today." Doing the deal quickly would enable EA to bring its distribution network to bear on getting "Grand Theft Auto IV" into the marketplace in time for the holiday season, he commented.
"Grand Theft Auto" is one driver of the deal, but likely not the only impetus, Wedbush Morgan Securities Analyst Michael Pachter told the E-Commerce Times. Because they publish dueling sports titles in a number of areas, EA could significantly reduce costs by combining development work to focus on a single line of games, choosing the strongest titles from each company's catalog and focusing its energy and resources on those.
"They know what they're getting in 'Grand Theft' and they'd likely keep their hands off that franchise as long as it was successful," he said. "The other parts of the business are where they may think there are some real synergies and opportunities."