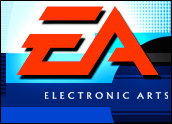 Electronic Arts will pay more than US$800 million to buy two video game studios from the private equity firm that purchased them two years ago.
EA, the largest publisher of video games worldwide,will acquire VG Holding from Elevation Partners. VG consists of BioWare and Pandemic Studios, each of which Elevation acquired at fire-sale prices in 2005.
The purchase significantly beefs up EA's product portfolio and development assets in key areas, including action adventure and role-playing games. The two studios have some 10 game franchises under development, including six which they own outright. Microsoft will publish BioWare's "Mass Effect" game next month, for instance, and Pandemic is working on multiplayer games such as "Mercenaries 2: World in Flames" and "Saboteur."
Driving Long-Term Value
"These are two of the most respected studios in the industry," said EA CEO John Riccitiello. "They'll make a strong contribution to our strategic growth initiatives on quality, online gaming and developing new intellectual properties. We also expect this will drive long-term value for our shareholders."
In addition to being EA's current CEO, Riccitiello also cofounded Elevation Partners during a nearly three-year span when he was not with the game publisher. He did not actively participate in the talks that led to the deal, EA said.
EA is perhaps best known for its sports game franchises, though it has branched out into a new of new areas more recently, including titles aimed at the growing audience for more casual games.
The company's shares rose nearly 5 percent in late morning trading Friday to $61.44.
Gamers Galore
One of the development projects EA gains in the deal is a so-called massively multiplayer game BioWare is designing. Such games enable vast numbers of players to engage in play at the same time over the Web and are seen as a key area of development for the industry as a whole.
Both BioWare and Pandemic were operating as independent studios, willing to license their games to publishers and platform makers who were interested.
BioWare is known for developing character-rich adventure and role-playing games, such as "Star Wars: Knights of the Old Republic" and the "Baldur's Gate" series, while Pandemic's bailiwick is action and adventure.
Together, they employ development teams of 800 people in studios in Los Angeles; Austin, Texas, Edmonton, Canada; and Brisbane, Australia.
Larger Move Unlikely
EA anticipates that the deal will close by the beginning of 2008. The company expects to be in a position to begin rolling out as many as four or five titles from the new studios as soon as its 2009 financial year, which begins midway through 2008.
While EA has been rumored to be considering a major acquisition — possibly of another publicly traded game publisher — the latest move leaves it with less than $1 billion in cash on hand, making such a move unlikely.
Instead, the firm may continue to focus on picking up game-development shops. Last week, it bought Atlanta-based Super Computer International to gain tools for online play, which develops tools to enable online play. That move and the pick up of the massively multiplayer online games BioWare is developing make sense given the trend in the game industry toward in-game advertising, said Yankee Group analyst Michael Goodman.
Developing games is still an enormously expensive proposition, Goodman noted, and many publishers subsidize that process with profits from their top titles. In-game ads promise an additional revenue stream, and games that have multiple players at once offer the most upside.
"In-game advertising hasn't changed the economics of the game publishing business yet, but the potential remains great," Goodman said. In that environment, publishers that can roll out more titles will also be more successful, which means that adding to development resources is a smart move for the future.
Churning It Out
While many studios are plagued by delays in bringing titles to market, Pandemic and BioWare have rolled out nearly 20 titles between them in the past seven years, a fairly robust output for relatively small studios, Wedbush Morgan analyst Michael Pachter told the E-Commerce Times.
Several of those games have sold more than 1 million copies, suggesting the foundation exists for franchises — which are valuable to studios because they cut down on development time by leveraging existing brands, characters and settings.
"This acquisition will pay dividends in the long run," Pachter added. Though it limits the company's ability to make other big-time purchases, it may still have enough resources left over to target smaller studios and may turn its attention to the Asian market, he said.
For its part, Elevation Partners — best known for being the private equity firm backed by U2 lead singer Bono and Fred Anderson, a former Apple CFO — has become an active player in the technology arena lately.
In June, for instance, it purchased a 25 percent ownership stake in struggling handset maker Palm. It had previously backed online real estate company Homestore.com with $100 million in cash.
Buying the two game developers was one of Elevation's first major investments. At the time, Elevation said that deal was worth around $300 million, giving it more than a 100-percent return on its investment.
EA will pay $620 million in cash to Elevation for the studios and agreed to cash out the equity stakes of some of the holding company's employees as well for another $155 million. EA will also lend $35 million to VG Holding to carry it through the transition period, bringing the total price tag of the deal to at least $810 million.