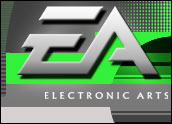 Electronic Arts will launch a free Web-based online battlefield game, the first barrage of what may become an advertising-supported blitz which could help change the economics of the game-publishing industry.
EA's "Battlefield Heroes" will be a free-to-download and free-to-play multi-player personal computer game that will also use back-end technology to match players from around the world based on their skill levels.
EA unveiled the game during the Digital, Life, Design Conference in Munich, Germany, and said it would be part of a larger strategy called "Play 4 Free" that seeks to gain wider adoption for free online games.
An Important Key
"Online gaming garners a massive audience," said Gerhard Florin, an EA vice president. "People want to play games in new ways, with easier access. With 'Battlefield Heroes,' EA brings its first major franchise to North America and Europe with a new distribution model and pricing structure adapted to the evolving way that people play."
Virtually every major game publisher and console maker has taken steps to be part of the trend toward advertising-supported gaming.
For EA, the new model is seen as an important key to a larger turnaround. Last year, CEO John Riccitiello engineered the purchase of two smaller gaming studios — BioWare and Pandemic — in a bid to expand EA's reach beyond its core of action and sports game to include more casual gaming, a fast-growing category for the industry, where the economics of game development have long made profitability a challenge.
"Battlefield Heroes" is expected to be available this summer for play on personal computers. EA did not say if it would make a version available for Web-connected gaming consoles such as the Xbox 360 from Microsoft and the Sony PlayStation 3.
Multiple Battlefields
Players of the original "Battlefield" games — more than 10 million copies of "Battlefield 1942" and "Battlefield 2" have been sold since the first title launched in 2002 — will find a different graphics style, one that EA described as "cartoon style." The online game is also expected to be far simpler to play than the boxed versions.
EA's Sweden-based Digital Illusions CE, or DICE, division — which the company acquired early in 2006 — designed the new battlefield game.
Both the experienced game-players and so-called casual gamers will find something in the new game, said Ben Cousins, senior producer at the DICE unit.
Because it is an online-only game, the title can be refreshed and updated "to keep the game fresh and keep players engaged" while also integrating feedback from players themselves.
In addition to revenue from advertising, the games are also expected to encourage players to make micro-purchases to support their game play. For instance, in South Korea, where EA launched its free game platform in 2006, players of an online version of its "FIFA" soccer game can buy customized shoes and jerseys as well as upgrades to improve their virtual players' performance.
In-game advertising revenue will grow 23 percent annually over the next four years, predicts research firm eMarketer. The trend will be driven in part by the success of game publishers in getting a wider variety of players into the fold, said eMarketer analyst Paul Verna.
At the same time, in-game ad technology has dramatically improved, giving marketers pinpoint control over where their messages appear, Verna told the E-Commerce Times.
"Video games are becoming an increasingly hot advertising medium," he added.
Changing Competitive Landscape
In addition to battling the overall economics of the game-publishing business, EA finds the competitive landscape changing around it as well. Main competitor Activision recently agreed to merge with Vivendi's gaming division, which is responsible for the most successful online multi-player game to date — "World of Warcraft" — in a deal that is expected to pave the way for more online versions of the two companies' top titles.
If the "Battlefield" experiment works, EA may show that it can extend the life of game franchises well beyond the time when hardcore gamers are willing to pay top dollar for the boxed version of the games for consoles, Forrester Research analyst Shar VonBoskirk told the E-Commerce Times.
If that happens, a publisher will be able to look forward to years of potential higher-profit returns on the millions invested in developing a game title while also building gaming franchises capable of appealing to a much broader audience.
"The first in-game advertisers came because it represented a way to reach the young male audience," VonBoskirk said. "As that audience grows, the number of advertisers will follow."