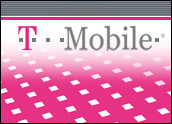 T-Mobile is adding Voice over IP (VoIP) to its list of offerings, the wireless carrier announced Wednesday. The new service, T-Mobile @Home, will enable subscribers to switch from traditional wireline plans but continue using their current telephone, the service for which can be rolled into another T-Mobile service plan, the company said.
The cell phone operator kicked off the new service with a test rollout last February in Dallas and Seattle. The nationwide launch of the offering on July 2 will make T-Mobile the first wireless phone company to venture into the VoIP market.
"Basically, what it is is way to get more money from their existing customers," said Keith Nissen, an analyst at In-Stat.
Many Services, One Carrier
T-Mobile @Home phone service offers users features such as caller ID, voicemail, and call waiting.
As with any VoIP service, users must have a broadband Internet connection, but unlike other VoIP services from Skype and Vonage, T-Mobile's service uses a consumer's existing touch-tone phone, corded or cordless.
Subscribers to the service simply plug their phone into a special router provided by the carrier, the @Home HiPort Wireless Router.
The T-Mobile wireless router will run users about US$50 with a two-year contract. The service is an additional $10 each month. However, T-Mobile @Home is available only to the carrier's single line subscribers with at least a US$40 monthly wireless plan. FamlyTime mobile plans must be $50 or higher to qualify.
The router serves double duty, also providing access for the carrier's HotSpot @Home offering, which T-Mobile unveiled last year. It basically sets up a WiFi hotspot in a subscriber's home and enables users with dual-mode cellular and WiFi phones to route calls through the Internet instead of using up plan minutes. This service is also $10 per month.
Breaking From the Pack
T-Mobile is using VoIP as a way to enter the residential market. Verizon and AT&T are fierce competitors for T-Mobile, especially because they can offer residential service to their wireless customers and consumers are beginning to demand a bundling of residential telephony with their wireless services, Rebecca Swensen, an analyst at IDC, told the E-Commerce Times.
"T-Mobile is a wireless provider that is using technology like VoIP to extend their service to the home, which is a bit different of a message from Vonage or Skype. T-Mobile's entry will most likely attract consumers who use their mobile device as their main phone and did not want to spend over $10 on a residential line," she pointed out.
The carrier will also attract current wireless T-Mobile customers who use services like Vonage. It could potentially draw subscribers from Verizon and AT&T's rosters, though that might prove more difficult, Swensen added.
"It's very, very, disruptive and takes the landline into a different realm. It is now an up-sell to your cell phone service," said Michael Gartenberg, an analyst at JupiterResearch.
For many people, the most important phone is the cell phone, not the landline, and this is an opportunity for T-Mobile to strengthen its customer relationships and do so at a really disruptive price point, Gartenberg told the E-Commerce Times.
"Once you're getting your landline number from T-Mobile and your cell phone number from T-Mobile, its going to be less likely that you're going to switch [to a different carrier]," he explained. "At the end of the day, it's not an issue of carrying about technology, but can I replace my landline with something that works the same way from a company that is already giving me some telephony service?"
The $10 price T-Mobile has set will be very attractive to subscribers, according to Gartenberg.
"It is a breakthrough price point. At $10 a month we are trending rapidly towards free. And if you're a T-Mobile customer, you may well want to give this a spin. There are a lot of good reasons for them to do it," he added.
Changing the Game
AT&T and Verizon have been reluctant to roll out their own VoIP plans because unlike T-Mobile, the two leading cell phone operators also offer wireline services. Rolling out a VoIP service would only cannibalize their existing offerings, Nissen told the E-Commerce Times.
"The fact that T-Mobile is doing this is a pretty significant event because if they're successful, the other companies will have to respond to it," he explained.
If T-Mobile launches a national advertising campaign for @Home, that changes the nature of voice. The mobile operator is linking its VoIP offering to its Hotspot @Home service, and that puts all of a subscriber's voice services on T-Mobile's network, Nissen stated.
"It changes it, in that this is the first time that fixed line voice is merging with mobile voice. I think that's a pretty significant step. It's not the ultimate step. It's a way of linking the mobile and the fixed together without going to a next-generation network — a less-than-ideal solution," he continued.
AT&T and Verizon are building next-generation wireless networks, and the two companies could offer VoIP service directly linked to their mobile service.
"In the long term I foresee that mobile voice and fixed voice will be integrated going out into the future, and when you speak of triple play, it will be voice in its entirety as opposed to a quad play that says mobile is going to be included. The mobile operators will be in control and dominate all voice services, and it is not going to be the wired line bundle that dictates who you have your voice [service] with," Nissen predicted.
Or Course Correction
However, the new service could simply be an attempt by T-Mobile to find an alternative revenue path as the pool of new subscribers continues to shrink in the U.S., according to Jeff Kagan, a wireless and telecom industry analyst.
"All of the telecommunications space is changing and has been for the last 15 years. We have 260 million wireless phones in the United States, and there are only 300 million of us. So sales to new, first-time customers are obviously slowing. Sales to existing customers when their two-year contracts are up are still good, but one of the areas that have been selling very well during the last several years is going to slow because we just don't have that many people," Kagan told the E-Commerce Times.