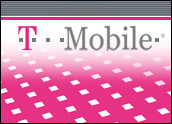 T-Mobile USA plans to acquire cellular company SunCom Wireless Holdings for US$1.6 billion in cash and assume SunCom's net debt of $800 million, the companies announced Monday.
The acquisition will extend T-Mobile's network coverage in the southeastern United States and the Caribbean through the addition of SunCom's roughly 1.1 million customers in North Carolina, South Carolina, Tennessee, Georgia, Puerto Rico and the U.S. Virgin Islands.
SunCom operates a GSM/GPRS/EDGE (Global System for Mobile communications/General Packet Radio Service/Enhanced Data rates for GSM Evolution) network and has provided roaming service to T-Mobile in these markets since 2004.
Significant Synergies
"With the acquisition of SunCom, we will continue to implement our strategy to 'grow abroad with mobile,' which is part of our overall group strategy," said Ren Obermann, chairman of the board of management of Deutsche Telekom, T-Mobile's Germany-based parent company. "At the same time, we can realize significant synergies on the cost side and improve our market presence," Obermann added.
T-Mobile expects the acquisition will let it expand its nationwide coverage — excluding roaming — significantly, from 244 million to 259 million potential customers, and will provide additional growth opportunities through the added markets. It also anticipates that it will be able to realize synergies of approximately $1 billion through reduced roaming and operating expenses.
SunCom's customer base of more than 1.1 million users at the end of the second quarter of 2007 represented an increase of more than 105,000 since June 30, 2006. Total revenue in the first half was $242.5 million, up from $206.7 million a year ago.
2008 Close
Following the closing of the transaction in the first half of 2008, subject to standard regulatory approvals, T-Mobile expects to fully integrate SunCom's assets into the T-Mobile network.
Under the terms of the agreement, holders of SunCom common stock will receive $27 per share in cash, which represents a premium of 22.7 percent over the closing price of SunCom common stock on Friday. The owners of more than 50 percent of SunCom's issued common stock have already voted in favor of the transaction, T-Mobile said.
Deutsche Telekom's stock fell by 3.48 cents, or 0.18 percent, to $18.98 in Monday morning trading.
Filling in the Gaps
"T-Mobile is on a growth curve," telecommunications analyst Jeff Kagan told the E-Commerce Times. "It wants to increase its size — both customers and revenues — and it has had some weak spots."
The acquisition of SunCom will not only fill in some of those gaps in the southeastern United States, it will also open up some new market areas in the Caribbean, Kagan added.
"T-Mobile has always been a plain-vanilla cell phone company — they haven't offered the wide variety of features that companies like AT&T, Verizon and Sprint have," he explained. Yet "they want to, especially given the direction the industry is heading in," he added. "This makes a lot of sense."
Combining the Little Guys
Improving coverage is one of the main reasons consolidation takes place, Charles Golvin, an industry analyst for Forrester Research, told the E-Commerce Times.
"At this point in the U.S. market, there really isn't much prospect for larger consolidation, such as between two big players like AT&T and Cingular or Nextel and Sprint a few years ago, because of both technological and regulatory reasons," Golvin explained.
"Most of the M&A (merger and acquisition) activity I'd expect to see has been what we have been seeing — a big company buying up a little one, or two smaller ones combining," he added.
There has been an acquisition trend over past years in the telecom space, Kagan said. Looking forward, more are likely to follow. "I wouldn't think this would be the only one for T-Mobile," he said. "If they're doing this, the next question I would ask is, who's next?"