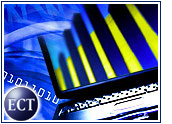 Though some observers say that the Internet provides crucial value to life insurance consumers as a research and information tool, the Web might not be the best place to find good deals, according to findings released Tuesday by the Consumer Federation of America (CFA).
"We thought that term life insurance was a simple product that we could test and use as a benchmark for other products," CFA director of insurance Bob Hunter told the E-Commerce Times. "And what we found is that consumers had better shop around to get the best price."
The CFA discovered that only six of 25 surveyed Web sites that aggregate and compare life insurance policies offered the lowest available price for a 10-year, US$500,000 term-life policy for a healthy 40-year-old man.
Gold River, California-based InsWeb, an online insurance marketplace where term life is a core offering, was one of the sites that received accolades from the CFA.
"It's very difficult for any one online marketplace to represent the entire insurance industry," InsWeb spokesperson Greg Jones told the E-Commerce Times. "Nor do we want to, as we do not want to do a disservice to consumers by overwhelming them with too many quotes."
Not So Simple
Jones admitted that buying insurance online may be more daunting than buying a book, but said that even if consumers do not always find the lowest price online, the Web remains a crucial research and comparison tool for insurance.
Jones said that a consumer requesting a term life policy on its marketplace will receive an average of seven quotes from those insurance companies under contract with InsWeb.
For its part, InsWeb garners lead-referral fees from insurance carriers for consummated deals.
Grain of Salt
Gomez lead insurance industry analyst Greg Davies was not surprised by the CFA's findings, but suggested that if consumer expectations are considered, the outlook for online life insurance sales is not as bleak as it may seem.
"It's true that online rate quoting is all over the map," said Davies. "But most consumers are mindful of the significant offline component and do not expect to complete a transaction online."
Getting Real
Davies believes the offline component of insurance sales will never be entirely subsumed by Internet-based processes.
"It is standard protocol that insurance carriers require a physical examination in order to accurately assess rates," said Davies. "This cannot be done online, so no matter how many pre-qualifying questions online marketplaces or individual carriers may ask consumers, there will always be a big offline component."
Some of the poor-performing life insurance aggregator sites singled out by the CFA were InsureRate, IntelliQuote, InsureOne, and CompuSurance.com.