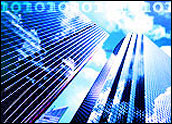 A survey of certified fraud examiners says that the Sarbanes-Oxley (SOX) law — passed in the wake of scandals at technology companies like MCI/Worldcom — is an effective tool in fraud identification, though few believe it is actually changing the culture of business.
The survey, conducted by Oversight Systems, Inc., based in Atlanta, called 2005 Oversight Systems Report on Corporate Fraud, was provided to the E-Commerce Times.
The survey results, available online — demonstrate that 65 percent of respondents feel SOX has been "somewhat effective" or "very effective" in identifying incidences of financial fraud. Just 19 percent of those surveyed found SOX to be ineffective or serve to prevent fraud identification.
According to Patrick Taylor, chief executive officer of Oversight Systems, the "SOX legislation and the intense focus on corporate scandals have helped battle this type of white-collar crime, but professionals seem to be worried that the C-suite might quickly lose interest in policing corporate fraud."
No Real Shift Seen
Survey respondents agree that SOX serves to identify fraudulent activity, but they do not believe the recent cultural change among U.S. business leaders toward "institutional integrity" and fraud prevention in the wake of account scandals will stick.
Only 17 percent believe there will be a "shift" among technology business leaders to institutional integrity and fraud prevention for the foreseeable future. The remainder of respondents possess a more stark outlook, reporting that interest in such actions will fade in the next five years; that vigilance has already begun to fade; or that there has been no change among business leaders whatsoever.
"The pendulum of corporate culture and attitudes toward integrity swings back and forth," said Dana Hermanson, a scholar at Kennesaw State University, based in suburban Atlanta. "We could see very little corporate fraud in the next seven or eight years, but then another boom-and-bust economic period could ignite another wave of financial scandals, which would lead to further accounting and governance reforms."
Fraud Bigger Today Than Ever
Whilst corporate vigilance toward fraud prevention has increased at least temporarily, fraud examiners said fraud is a bigger problem today than in the bubble market of 2000, and the resultant media coverage. Two-thirds of respondents said institutional fraud is more prevalent today than five years ago. Only seven percent think fraud is less prevalent, while the remaining 26 percent of respondents feel there has been no change in the amount of fraud.
Survey takers were asked to select the three forms of institutional fraud that present the greatest risk to companies. Respondents identified conflicts of interest, fraudulent financial statements and billing schemes, as most threatening. Examples of fraud that garnered at least 20 percent support were expense and reimbursement schemes, bribery/economic extortion and inventory and non-cash asset misuse.
"The risk of financial statement fraud is real and not going away," Hermanson said. "However, the perception of increased fraud may stem from Sarbanes-Oxley's effectiveness in uncovering weaknesses in internal controls and the potential for fraud. SOX compliance gives auditors and executives a better position to evaluate a company's financial reporting system. Instead of only inspecting the outcome, financial reports, SOX forces companies to understand the financial reporting process as well. And like the manufacturing quality movement of the past, SOX pushes companies toward monitoring each step in the process to drive out errors and weaknesses."