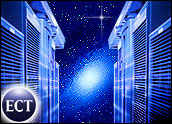 The holidays are just around the corner, and this means a significant increase in sales for e-commerce businesses. The stakes this time of year are high — online sales are forecasted to reach US$18 billion according to a study released by Forrester Research.. That's over $8 million worth of transactions every hour in the fourth quarter.
Is your online business ready to handle this flood of online holiday shoppers? For every minute your Web site goes offline or slows to snail-like speeds during the holiday quarter, your company risks giving away its piece of an $18 billion pie. For those shoppers who are mid-purchase when a site goes offline, at least 90 percent will abandon the purchase, says a study by Monster Commerce, a provider of online storefront systems and shopping cart technology.
To prevent your company's Web site from unexpectedly crashing during this quarter, consider the following eight tips for hosting a smooth holiday shopping season:
Preparation. Prior to the holiday quarter, it is recommended to calculate your estimated Web traffic by tracking sales growth for the year and adjusting for the holiday shopping season traffic increase, which in this year's case is up 25 percent from last year according to Forrester Research. This allows you to make an educated decision on adjusting the necessary specifications for your Web and server configuration.

It is also important to stress test your Web site before the holidays to make sure your applications, servers and network are capable of managing the traffic spikes. The best time to begin stress testing is during a slow month, when your configuration is accustomed to "lighter" days. If something fails, there is time to correct the problem without jeopardizing sales and your company's reputation.

Server redundancy. If your Web site experiences downtime or delays, it is likely that your server has exceeded operating capacity, your network is not working properly or your hardware has failed. To ensure your servers are efficiently operating during traffic spikes, consider three options.

The first option is to add additional servers to help ease the load on the existing servers. ShopLocal.com, a popular comparison shopping site that allows users to search for offers from local retailers in addition to online shopping sites, recently upgraded their server configuration, adding 50 additional servers to prepare for this season's holiday shoppers. After two years of tailoring their configuration for the holidays, they developed a major configuration upgrade to implement each holiday quarter that includes the new servers and a new second environment. While increasing their server capacity, ShopLocal is also removing a potential single point of failure.

Another option is to implement a load balancer, which balances the load of work between operating servers, ensuring that no single server will carry most of the load. If a server experiences a hardware failure, the load balancer redirects the traffic to another server, thus preventing downtime and potential abandoned online sales.

Finally, a cache server can be added to a configuration to again distribute the work load among servers. Unlike a load balancer, the cache server sits between the network and the server, where it collects and distributes content to different servers.

Network redundancy. Network redundancy is vital for e-commerce businesses. If your Web server is connected to a network that has a single bandwidth provider, your Web site is more likely to experience network downtime or delays. A managed Web hosting provider is particularly helpful when it comes to network redundancy — quality datacenters provide a redundant network, commissioning at least four or five tier-one network backbones at all times. Should one network fail, there are at least three others available to take over. This eliminates the chances of network outage or lag time, a consequence that could be fatal for e-commerce businesses during the holiday season.
Backup plan. A third crucial element for preparing your e-commerce Web site is the backup and recovery plan. Imagine what would happen if your server unexpectedly crashed, erasing valuable information such as an online product catalog or inventory system. That data must be saved separately from the server with regular backup updates as the information changes.

When choosing a backup and recovery strategy for each of your servers, you must decide what is most important to your business — how fast your data can be recovered in an emergency or how much your backups will cost due to the amount of data you back up. Backup can take place as often as necessary. Whether it's once a day or once a week, your hosting provider or your system administrator can choose the best timing as well as the extent of backup each time.

Bandwidth. Bandwidth is the amount of data that can be transmitted to and from a server at a given moment, therefore the higher your bandwidth and the better the quality, the larger amount of traffic your site can efficiently handle at one time. If you are expecting a significant spike in Web traffic during the holidays or experience regular traffic spikes, it is recommended to subscribe to a bandwidth billing plan that allows for those spikes.

It is also important to ensure that your network devices, such as network switches, firewalls and servers, can operate at the required speed. Available speed options include 10 megabits per second (Mbps), 100 Mbps, and 1 Gigabit per second (Gbps). It is important to invest in the proper speed for each device (according to expected Web traffic) to prevent bottlenecked traffic and consequently abandoned sales.

Security. Security threats — from Internet-born worms and viruses to DDos attacks, internal data losses and natural disasters — pose a great threat to businesses. Integrating firewalls and security patches to your hosted configuration is important throughout the year, particularly during the holidays. Firewalls, which limit access between networks in accordance with your internal security policy, are recommended for any Internet-oriented applications to further protect your business applications and network. Consistent patching also helps prevent hacking and DDoS attacks, especially if you regularly monitor and stay up-to-date on emerging threats.
Technical support. Risk is inherent in any project and it plays a part in many of the decisions you make every day as an IT professional. Hardware failures, software errors, viruses, hackers, natural disasters and human error are all risks which can lead to application downtime that costs your company time and money, especially during the holidays. Alleviating 100 percent of your risk is probably impossible. That why it's important to have a support team on standby, 24×7.

Whether the support team is in-house or outsourced, access to your technicians at all times is critical — especially since your Web site is up and running 24×7. It is important that your support team understand your business goals (including holiday business goals), Internet strategy, application requirements and hosting environment requirements to help customize service delivery based on the unique needs of your business.

Optimize applications. To optimize the specific needs of your software applications (e.g. shopping cart software) and ensure their reliability throughout the upcoming holiday months, it is necessary to perform the following steps:
Verify proper security setup on servers and devices.
Prepare monitoring thresholds for your application and devices.
Set data storage settings for reliability and performance.
Create escalation procedures based on defined event triggers.
Once optimization is complete, it is recommended that your support team perform an audit across all layers of the application hosting environment and that all aspects of the application platform are optimized on an as-needed basis as the application scales and/or evolves.
One final step, albeit minor and often overlooked, is updating your Web domain name and SSL certificate registration. Should these annual licenses expire during the holiday shopping season, it could add another disruption to your online business. Following each of the above recommendations in preparing your e-commerce site for the holidays will make it more likely for your business to operate smoothly throughout the season, bringing in your piece of that $18 billion pie by the New Year.
---
David Bryce
is vice president of customer care at
Rackspace Managed Hosting
.
---