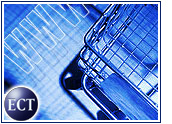 Consumers spent US$3 billion online in January — less than half of the $6.1 billion spent online in December — according to numbers released Monday by the National Retail Federation (NRF) and Forrester Research.
"The 50 percent decline in online consumer spending in January is exactly what we would expect of the post-holiday season — not a reflection of how consumers feel about shopping on the Internet," Forrester research director James L. McQuivey said.
Added McQuivey: "Being able to shop for deals anytime in a bathrobe from the couch will keep the online shopping industry alive and kicking for as long as there is a World Wide Web."
January spending was up 9 percent over the $2.8 billion that consumers spent online in January 2000, the NRF/Forrester Online Retail Index said.
Tumbling Down
Overall spending was not the only metric that decreased during the month, according to the index. The number of households shopping online also dropped from nearly 20 million in December to 13.3 million in January, and per person spending declined from $308 in December to $228 in January.
The NRF/Forrester index, which was formulated in conjunction with Greenfield Online, revealed that the toys and video games category experienced the largest decrease, falling from nearly $600 million in December to $125 million in January.
Other big losers included food and beverages, dropping from $336 million in December to $88 million in January; flowers, declining from $107 million to $36 million; jewelry, dropping from $179 million to $62 million; and apparel, falling from $501 million to $178 million.
Tracking Trends
A close look at the numbers reveals that over the past year, online consumer spending has shifted in emphasis from small-ticket items, such as clothes and books, toward big-ticket items, such as computer hardware and furniture.
Overall spending on small-ticket items dropped from $1.57 billion in January 2000 to $1.27 billion this January. However, monthly spending on big-ticket items jumped from $1.22 billion to $1.77 billion.
Small-ticket categories showing the biggest losses were health and beauty, dropping 39 percent over the year; tools and hardware, with a decline of 37 percent; and books, with a decline of 36 percent.
Hey, Big Spender
Big gainers among big-ticket items were appliances, with an increase in spending of 146 percent; computer hardware, which gained 62 percent; and airline tickets, which improved 58 percent.
"These numbers reflect the evolution of the online shopping channel, which is developing its own unique cycles," said NRF president and chief executive officer Tracy Mullin. "Online retailers' increased understanding of these cycles will allow them to better tailor their businesses to satisfy their customers, which will in turn allow for continued overall growth."
If last year is any indication, e-tail sales should climb steadily throughout the year. After hitting a low of $2.4 billion in February 2000, online sales grew steadily throughout the year, peaking at $6.4 billion in November.