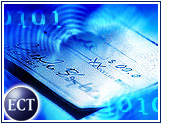 With electronic bill payment providers looking to meet increasing consumer demand for their services, a study released Monday by The Yankee Group found that 55 percent of customers paying bills online are choosing banks to be their middleman.
By comparison, the report concluded that just over 10 percent of those surveyed selected their Internet service provider (ISP) or a private site to meet their online bill payment needs.
According to the Boston, Massachusetts-based research firm, the transactional nature of electronic bill presentment and payment (EBPP) has created a "strong opportunity" for financial institutions to play a pivotal role in the deployment of such services.
"Banks, which in the past used a 'wait-and-see' approach to EBPP technology investment, still have a distinct advantage thanks to the churn-resistant nature of their customer base, and the increased acceptance of online banking among high-end customers," said Yankee director of billing and payment application strategies Paul Hughes.
Utilities Driver
As part of its annual survey measuring online consumer experiences and interaction with over 100 products and services, Yankee found that stepped-up marketing campaigns and steady incentive programs undertaken by billers have helped push more of their customers to the Web to receive and pay their recurring monthly bills.
Moreover, the study pointed to the continuing development of e-commerce strategies by communications providers, utilities, credit cards, Web portals, and other organizations as a key driver for the burgeoning growth of electronic bill and invoice delivery and payment options.
In order to build on this momentum, Yankee said it will be crucial for financial institutions to bolster their current options.
"The next step in continuing to build adoption is to improve bill distribution via a standards-based delivery channel, and ensure that the end customer can gain access to as many bills as possible, thus demonstrating the true value of what EBPP is trying to provide," said Hughes.
Cause and Effect
Although the spate of recent anthrax scares and postal mail security concerns has drawn more attention to online bill payment options, several studies have confirmed that these services were already beginning to increase their adoption rate among consumers before the anthrax letters surfaced. Whether the ongoing increase can be attributed to the postal scare, however, is a matter open to debate.
Data released last week by Gartner projected that roughly 32 million Americans will view credit card and other statements online by the end of 2001, accounting for a 60 percent spike over the 20 million consumers who did so at the end of 2000.
Gartner forecast that the number of consumers viewing bills electronically will double to 64 million by the end of 2003.
Moreover, the Gartner study found a distinct correlation between the first news report of anthrax contamination in the mail and the increased use of Internet billing.
In contrast, a study released Monday by Jupiter Media Metrix concluded that the increase in online bill pay is not attributable to the anthrax letters.
Bank On It
Dovetailing with Yankee's latest findings, the Jupiter consumer survey found that 42 percent of consumers are most interested in viewing and paying their bills at online banking sites.
Jupiter, while downplaying the effects of the anthrax scare, concluded that consumers will steadily embrace online billing as they become more aware of the benefits — and the bills become increasingly available online.