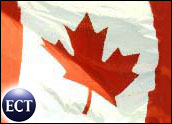 Although the vast majority of Canadian officials view the Internet as acritical channel for the delivery of services to the public, the online arms of many agencies are failing to create a "seamless"e-government network, according to a report released Tuesday by Forrester Research.
Spurred by a national e-government initiative, all levels of Canada's publicsector — including federal, provincial and municipal bureaus — are in theprocess of rolling out their own online service delivery ventures.
However, the study, "Canada's e-government Blueprint," found that these "fragmented" projects often tackle only theindividual objectives of each organization, resulting in a collection ofsites that are hindered by limited interoperability, clumsy interfaces andmismatched priorities.
"Officials from every level of government view the Net as a very importantpart of their plans over the next two years," said Forrester analyst JamesSharp. "But while these bureaucrats are excited about their onlineopportunities, they cite some major challenges to implementing e-government,such as metrics, standards and funding."
Privacy Key
Forrester added that "rather than blindly 'Webifying' various government services, Canada must develop a blueprint for e-government networks — resilient structures ofindependent public and private sector entities cooperating in real timeover the Net."
An "essential element" cited by the study for building a successfule-government network is preserving public trust. That goal can be accomplished by ensuring constituentsthat their privacy will not be compromised, the research firm said.
To that end, agency sites must be able to encrypt business and personal data, as well as offer an opt-in privacy model.
In addition, the report said that federal and provincial administratorsshould create an e-government seal of approval or "trustmark," which would be granted to sites that meet stringent accreditation criteria for areas likeprivacy and transaction handling.
Unified Framework
A fluid e-government network also requires a common architectural frameworkthat allows different agencies, provinces, and municipalities to share data,said Forrester. To create these unified links, the study said theadministration must establish an XML-based integration architecture thatspans every level of government.
In order to attract new users, the report advised governments to synchronizetheir online and offline efforts, as well as authorize a broad array ofpublic and private channels to carry their service offerings.
"Transforming today's online initiatives into an e-government network won'thappen overnight — it will take significant effort that spans the decade,"Sharp said.
To compile data for the report, Forresterinterviewed government officials from 28 federal agencies and 12 of the 13provinces and territories. Forrester also reviewed all 13 provincial Websites, finding that Ontario's online offering delivers the most value.
Canada Tops
A study released last week by Accenture concluded that manygovernments around the world still have a "long way to go" with theironline service initiatives.
However, the report found that Canada's main government site secured theleading "service maturity" position, topping the U.S. in this regard.
Propelled by its extensive publication of government information online,open electronic communication channels and end-to-end citizen or businesstransactions with government, Canada's e-gov site was categorized as an"innovative leader" by Accenture.