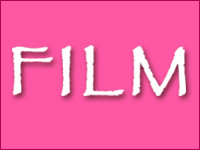 It appears Hollywood is ready to give on-demand new releases a go. Four major studios are planning a video-on-demand (VOD) service called "Home Premiere" that will show movies that have been in theaters for 60 days for US$30 each, Variety.com has reported.
Warner Bros., Sony, Universal and Fox will distribute the digital movies through DirecTV and cable providers. DirecTV will launch nationwide to its 20 million subscribers. Comcast and other cable providers will introduce the service in select cities by the end of the month.
The first films to launch on the service are Warner Bros.' "Unknown" and Sony's Adam Sandler comedy "Just Go With It," sources told Variety.com.
Movies earn most of their box office money within the first three months, so the studios maintain their plan will not eat too much into box office profits, according to the report.
The National Association of Theater Owners (NATO) is unhappy about this service because of the possibility that it will take away from theater revenue. NATO has repeatedly raised concerns about shortening the theatrical release to address the studios' difficulties in the home market, according to the Variety.com report.
NATO reportedly is threatening to make changes to its advertising practices. Cinema owners devote millions of hours of screen time to promoting movies that will play on their screens, it argues, and those trailers' effectiveness in drawing audiences to theaters would be diluted if those same films will appear shortly in the home market.
Neither the National Theater Owners Association, nor Warner Brothers, 20th Century Fox or Comcast responded to the E-Commerce Times' requests for comment by press time.
Times Are Changing
Theatrical runs are getting shorter and shorter.
"It's an interesting development that reflects major studios' desire to more effectively control and manage films and content, and to capture greater direct revenues," Charles King, principal analyst at Pund-IT, told the E-Commerce Times. "But it also underlines the escalating speed of the theatrical cycle, where new films garner the vast majority of their viewers and revenues in the first few days or weeks after their release."
Movie theaters aren't as popular as they used to be, now that many fans can get a great viewing experience at home.
"This service could possibly take away from theater revenue, but it'd be hard to quantify," said King. "By the time 60 days goes by, the vast majority of films are out of theaters and into DVD production."
Theaters could lose some revenue to larger families who would save on ticket prices and gas by ordering the movie at home.
"There may also be circumstances where cost-conscious consumers might decide that paying $30 to watch a film at home is a better deal than taking the family to the movies," said King. "Seems to me like it would be a small minority, but showing movies is a tough way to make a living. I can understand why theater owners aren't happy about this. It does represent a good deal for families. The number is also likely to grow over time, especially as more and more consumers adopt Web-delivered entertainment."
Market Entry Point?
As movies stream to consumers, the studios have been left out of the direct action.
"Everyone is trying to monetize getting videos into homes," Roger Kay, founder and principal of Endpoint Technologies, told the E-Commerce Times. "There are an number of players who want part of this: the studies, the carriers, the device makers and the software infrastructure. They're all fighting for who gets control. Now it seems the studios want a piece of the action."
The studios' foray into direct-to-consumer sales could be a market test for an ultimately much bigger move.
"Why should the studios be making a grab for the same play that others are interested in? They have this tiny window of very high-priced stuff that very few people will want," said Kay.
"If this were a spearhead for a larger mission, to distribute content like Netflix does, it would be more interesting. This might be the bait. That would make sense. If it's just this tiny piece, it doesn't make sense. It's too small and specific to carry the entire infrastructure," he observed.
"The studios may say they can rent the infrastructure and deliver through Amazon," Kay continued, "but it only makes sense if it can also carry your daily fare for less money. If you can go to Sony for everything you want, some people may do it."