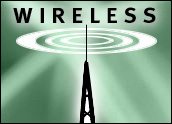 Targeting a sizable and fast-growing market niche that it says has largely been ignored by major carriers, Movida Communications said it had forged several partnerships to help it bring wireless services to the Hispanic community.
Miami, Florida-based Movida said it would work with the Cisneros Group, Sprint and Wal-Mart to provide and sell nationwide wireless voice and data services on a pay-as-you-go basis. Over time, the startup also plans to roll out Spanish-language content and other targeted services.
Movida is the first carrier of its type — a Mobile Virtual Network Operator, which means it does not operate its own network — to target the 40 million Hispanics living in the U.S.
Prepaid Calling Cards
Movida's service will provide consumers access to the Sprint nationwide network. The company plans to sell Movida-branded handsets and prepaid calling cards in Wal-Mart stores starting later this year.
"Movida is about understanding Hispanic consumers and offering them products and services that help them stay connected," Anthony V. Montoya, Movida's president, said in a statement. "We've built the perfect alliance to successfully reach this segment."
Montoya said Hispanics are the largest and fast-growing ethnic community in the U.S. and are expected to make up 17 percent of the total population by the time the next full census is taken in 2010.
Spanish Channel
The company also believes that pay-as-you-go is the preferred way to receive mobile services. In Latin America, Montoya noted, 90 percent of new mobile service sign-ups come from such offerings rather than long-term subscription commitments.
Future plans call for yet-unspecified "added-value features and services" that will be targeted and "culturally and geographically relevant to Hispanic consumers." Those services will be offered through Cisneros, the main investor in Movida and the owner of various Spanish-language entertainment and media properties.
Movida said all of its services would be offered primarily in Spanish language format, and emphasized that its marketing campaigns and other consumer communications will be conceived and written in Spanish, rather than translated from English.
That could be important, since analysts say targeting niche audiences online or in the telecommunications world requires credibility.
Win-Win Proposition
For Sprint, the deal represents a piece of the new and growing phenomenon of the mobile virtual carrier, and another potential revenue stream.
Datacomm Research President Ira Brodsky said those arrangements often benefit both companies involved, enabling the virtual carrier to focus on customer service and marketing, and allowing the actual network carrier to collect wholesale fees without the hassle and expense of retail marketing and customer service.
Because mobile services can be customer-service intensive, even charging wholesale prices for voice traffic can be profitable for major carriers, Brodsky added.
And because the virtual providers aren't "burdened with the overhead that comes from maintaining their own infrastructure, they can offer very competitive prices" that enable them to compete, he told the E-Commerce Times.
That's important for Modiva — the name means "on the move" — because it will be selling prepaid services, which are notoriously cost-competitive.