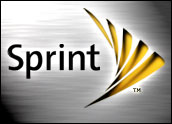 Sprint Nextel's stock jumped 27.3 percent to US$3.46 per share in mid-day trading Thursday after the struggling telecom delivered a lower-than-expected churn rate.
The company lost 1.3 million wireless subscribers during the quarter, but that wasn't as bad as some Wall Street analysts had expected.
Sprint's churn rate in the fourth quarter was 2.15 percent, down from 2.29 percent during the same period in 2007. The company said Thursday that it expects subscriber losses to slow in 2009.
Sprint reported a $1.6 billion loss during the quarter, down from a $29.3 billion during the same period in 2007. Revenue was $8.4 billion, down 14 percent compared to the fourth quarter in 2007.
Signs of Improvement
Sprint continues to struggle against stronger competitors AT&T, Verizon and T-Mobile.
However, there are signs that Sprint CEO Dan Hesse has been able to stem the bleeding.
The company generated $536 million in cash during the quarter and $1.8 billion during all of 2008. Capital expenditures during the quarter were $548 million, down from $2 billion during the same period in 2007.
"Sprint's losing a lot of subscribers now," said Steve Clement, an equity analyst at Pacific Crest Securities, "but it's continuing to generate positive free cash flow. It's also doing a good job of cutting costs as revenue falls, but that's not sustainable forever."
The general consensus is that Sprint will be able to marginally slow future subscriber losses so that revenue starts to match the cost cuts that the wireless carrier has made.
"If they can't do that, as you look out into 2010, it becomes more of a concern," Clement told the E-Commerce Times.
Palm Exclusive
In another encouraging sign, Sprint will be the only carrier to offer Palm's new smartphone — a slick touchscreen device called the "Pre."
"It'll help, that's for sure," Clement said. "They've got an exclusive, though I don't know how long that will be for. It could be a reason to switch to Sprint where people haven't had a reason for a long time."
That said, the Pre is only one handset, and one handset doesn't make or break a company, he noted.
The exclusivity period for the Pre is actually through the end of this year.
The partnership with Palm comes with a risk. There have been rumblings that Apple is miffed at the striking similarities between the Pre and its own hit smartphone, the iPhone. It's possible that Apple could initiate litigation or ask a judge for an injunction against Palm.
"If Apple is able to get some sort of injunction before the Pre launch, then it could be a problem," Clement said. "I think the chances of an injunction during the launch and the exclusivity period are pretty minimal, though."
Layoffs Hurting
Due to its merger with Nextel, Sprint has a larger number of business subscribers than any other carrier. That has made the company vulnerable, as businesses have shed jobs during the year-long U.S. recession, Clement observed.
"Beyond that, you haven't seen big impacts from the macroeconomic situation on the wireless business in general," he said. "You've seen some marginal upticks in churn. I think the challenge Sprint faces in this turnaround is maturation of the business in general. There isn't much growth left in the post-paid business at all. They're executing pretty well."