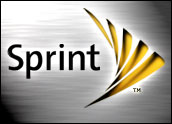 Sprint and LightSquared have entered a 15-year agreement to collaborate on spectrum hosting, network services, 4G wholesale and 3G roaming. LightSquared will pay Sprint to implement a nationwide LTE network that hosts L-Band spectrum licensed to or available to LightSquared. LightSquared will be able to sell the 4G broadband capacity produced in this deal to Sprint, other wireless carriers, and retail partners.
The agreement provides that LightSquared will make payments to Sprint totaling about US$9 billion in cash over an 11-year period in exchange for spectrum hosting and network services, as well as LTE and satellite purchase credits worth an estimated $4.5 billion. Sprint will have the option to purchase up to half of LightSquared's expected L-Band 4G capacity.
The agreement is projected to lower total network capital and expenses LightSquared would incur if it built a stand-alone network. LightSquared expects the deployment of the nationwide 4G-LTE network to be complete more than one year ahead of the Federal Communications Commission's mandate to provide broadband access to 260 million Americans by 2015.
There's a dark cloud hanging over LightSquared, however: GPS network interference problems. LightSquared announced on Thursday it would launch its 4G LTE technology only when there is a comprehensive solution in place that will satisfy federal agencies.
Cheaper, Faster 4G
This partnership will help both companies by forging an alliance that will make the construction of the 4G-LTE network less expensive and speed its completion.
"What we did with today's agreement is get a partner to deploy a 4G network," Frank Boulben, chief marketing officer at LightSquared, told the E-Commerce Times. "The way the agreement with Sprint is structured, it offers LightSquared two huge benefits. One, we save costs. If we compare this to a network we would build from scratch, we're saving $13 billion over eight years."
The other major benefit LightSquared receives from the deal is quick deployment.
"Because Sprint is deploying equipment we will use at the same time as they're deploying their own network, they are incentivized to build it quickly," said Boulben. "It will be deployed sometime in 2014. So we get not only a network that costs a lot less — but it is a network that will be deployed much more quickly than if we deployed from scratch."
Finally, LightSquared gets access to 3G roaming from Sprint.
"Our customers will be able to use the 3G network while our 4G network is being built out," said Boulben. "Then, when the 4G network is up, we will use 3G as a complement to the network."
Devil in the Details?
The deal leaves a host of issues unaddressed. For one, it isn't clear whether Sprint will end up using the LightSquared 4G network once it's completed. Sprint did not immediately respond to the E-Commerce Times' query for this story.
The agreement raises more questions than it answers, Philip Solis, research director for mobile networks at ABI Research, told the E-Commerce Times.
"The 1.5 GHz spectrum may not be usable, so the real question is what then?" wondered Solis. "Will LightSquared have to use Sprint's or Clearwire's spectrum? How will margins be affected if they have to re-rewholesale service?"
The main goal for LightSquared is to reduce the costs of the network build-out by having Sprint host it. "NSN will not be building out base stations anymore — just the core network now," Solis pointed out.
"Sprint's goal is to increase revenue as a result of their new network design, known as Network Vision," he continued.
Although the deal with LightSquared won't affect Sprint's relationship with Clearwire directly, future developments could leave it in the dust, Solis suggested.
"If Sprint and LightSquared can somehow solve the problem of interference with GPS, then it might affect Clearwire somewhat in terms of reduced potential for business with Sprint," he said.
"How Sprint itself moves forward with LTE on their own spectrum or with a possible combination with Clearwire will determine Clearwire's fate," explained Solis. "Also, if Sprint focuses its smartphones next year on LTE smartphones and not WiMAX/LTE smartphones, then that will have a negative effect on Clearwire."
The Sprint-LightSquared tie-up could ultimately be successful, but with an undertaking of this magnitude, there are bound to be hurdles. GPS interference is one issue that still needs to be ironed out. LightSquared reiterated on Thursday that it has a solution to the problem, but there may be glitches ahead.
"LightSquared still needs more capital, and the interference problem is a major roadblock unless it can somehow be solved," observed Solis. "Currently, LightSquared's proposed solution is to use the lower part of that spectrum, but it still interferes with 1 percent of GPS devices such as those requiring a higher accuracy. I don't see how this solves the problem."
The deal carries real risks, Solis observed. LightSquared could go under if it has to work through other companies' spectrums.
If that should happen, he speculated, Sprint might be able to scoop up LightSquared's assets.