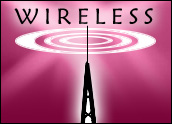 LightSquared sounds like a great idea. The company sees a growing need and has a plan. It plans on building a network and offering extra capacity to wireless carriers for wireless data usage.
Wireless carriers that need wireless data capacity can just partner with this company and get the connectivity they need. Sounds good so far. Think about AT&T Mobility wireless data logjams over the last few years with the iPhone. The reality, however, seems to be a very rough road ahead. The question is, will this thing ever get off the ground?
In this week's Pick of the Week section, I want to tell you about WellDoc, an interesting mobile health company. It uses a new mHealth app to help people stay on top of their Type 2 diabetes.
Where's the Bandwidth?
Months ago, we wondered about financing for LightSquared. Since then, it has lined up the first rounds. OK, good. Now there is another big question. The spectrum LightSquared uses may interfere with GPS signals. So suddenly, the entire navigation industry is up in arms.
LightSquared's reply? Well, it has none. OK. Doesn't make sense.
This company's struggle to break out and become real has been a very interesting story to follow. Like every good novel, it is full of great characters, loads of twists, and plenty of conflict. In the end, you hope the company can prevail, because the industry could really use what it promises. Smartphones are proliferating so quickly, they are squeezing the wireless networks like AT&T Mobility dry.
However, as we get further into the story, the future and success of the company gets cloudier — not clearer. Will this story ever have a happy ending? It's the not knowing that keeps us following this story.
Let's face it. The fast-growing wireless industry has a problem. It needs more wireless bandwidth. There are growing data logjams everywhere, and it is only going to get worse. After all, that's why AT&T wants to merge with T-Mobile. That's why it started offering WiFi access for smartphones a few years ago.
This is the problem and the opportunity that LightSquared sees. As wireless data demand grows, it wants to help carriers like AT&T Mobility, Verizon Wireless, Sprint Nextel, T-Mobile and a host of smaller companies such as U.S. Cellular and Cellular South with their bandwidth shortages.
Obstacles Strewn on the Path
A few years ago, this was just a dream by investor Phil Falcone. Then he hired several key executives, including CEO Sanjiv Ahuja, who was a keynote speaker at last month's CTIA wireless show in Orlando. Ahuja also gave an interesting interview on CNBC later that day.
The company launched a satellite into orbit several months ago. It has also got several large investors. It just signed partnership deals with Best Buy and Leap Wireless. They are also talking with other companies like Time Warner and CableVision.
On one hand, things really seem like they are coming together for the startup. On the other hand, all of a sudden, the other side of the coin is starting to show itself and threatens to become a real problem for the company.
This company is trying to steam along at full speed toward the finish line. At the same time, instead of a clear racetrack, the path is loaded with all sorts of hazards, and it's getting worse — not better. This GPS problem may be a real problem for the startup.
If this is a good summertime novel, we don't yet know how the story ends. It has not been written yet.
Will the problems be solved, and will the company be successful? Will the industry have all this extra wireless capacity as the smartphone market continues to explode?
Or will it really be incompatible with GPS frequencies? Will LightSquared be forced to make some big changes or even perhaps shut down? That is the question. Apparently, it's not a sure thing.
In addition, there is quite a bit of activity on the anti-LightSquared front. There have been quite a few stories written about the problem, and not just here in the U.S., but globally. There are conferences popping up discussing the topic and all that could go wrong.
Now the Department of Transportation and the U.S. Defense Department are raising a red flag warning of potential problems. They are raising concerns about the FCC's waiver to LightSquared. They are asking the FCC for a more comprehensive study of the potential interference problems with GPS and navigation. If you recall, in January the FCC gave LightSquared a waiver if it can resolve the GPS problems before it turns on the service.
LightSquared started working with the Global Positioning System Industry Council to study the problem, and the company has to report to the FCC on a regular basis about its progress. The final report is due in June.
LightSquared Could Go Dark
Now another group of manufacturers has formed a group called SaveOurGPS.org. There is a growing number of companies — like Garmin in the GPS and navigation space — that have real concerns.
Last week, Sens. Pat Roberts, R-Kan., and Ben Nelson, D-Neb., said they wanted the FCC to stop the deployment of the LTE network until LightSquared can prove it won't interfere with GPS.
So the stack is building against LightSquared, and seems to be getting quite high. Until the company can definitively say and prove it won't cause harm, it looks like it will be stopped.
If it cannot fix this problem, it could mean the end of the story for LigthtSquared. That would not be good news for the company — but beyond that, it would not be good news for the wireless industry, which is facing spectrum shortage as wireless data usage continues to explode with smartphones like the many devices running versions of Google Android and Apple's iPhone.
So what is the truth? Is there a real problem, or is this a lot of worry about nothing? We have to ask this question in today's environment. That is the question, but no one really seems to know for sure on either side. Even LightSquared does not have answers.
Every great story is full of conflict, which is one of the reasons this is a heck of a story to follow. However, this story is not just about LightSquared. It is also about needed spectrum, other wireless carriers, and all the customers. And it's also about the GPS navigation industry.
Oh well, I guess we'll have to keep following this story. Like I said, the end has not been written yet. We'll find the answer sooner or later. However, something tells me the report due in June won't be the end either. To be continued . . .

For my Pick of the Week discussion, I want to tell you about an interesting mobile health company, WellDoc. It uses a new mHealth app, the WellDoc DiabetesManager System, to help people stay on top of their Type 2 diabetes and communicate with their doctors for better care.
Anand Iyer is the president and CEO. WellDoc has found a way to use the cellphone to capture data, provide behavioral coaching, and communicate with the doctor,who then has a better picture of your condition to inform any necessary adjustments to your medication.
During a 90-day study, it has seen A1C levels drop two points. If you have diabetes, you will know that is a terrific result. WellDoc has received the blessing of regulators like the FDA.
The company has started working with AT&T. The way it works is simple: Say it has a customer that is a healthcare insurance company. Patients/subscribers are invited to participate. Those who agree will receive a text message with a link to download software to the cellphone — the app.
Once it's installed, the customer can access the portal. At that point, the system begins communicating with the patient, offering reminders to test blood sugar levels, for example, and enter the results into the phone. It then gives recommendations.
This is helpful, because a problem we have to solve is that after a few refills, many patients just stop taking their medication. This new and innovative wireless health company looks like it is on the right track.