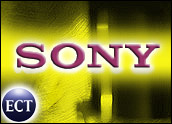 Year-over-year profits at Tokyo-based consumer electronics giant Sony fell 47 percent to US$326 million during the first quarter, and company officials predict a further decrease in profits later in the year.
Several factors contributed to the massive drop in Sony profits: lower-than-expected earnings from Sony Ericsson; falling electronics prices; an increase in the value of the yen against the American dollar; and the lack of a blockbuster hit in the company's movie business.
Sales in the first quarter grew by just 0.1 percent to $18.6 billion. First-quarter operating income fell 39 percent to $678 million, according to company filings with the Securities and Exchange Commission.
Mobile Phones Hurt Results
Sales in Sony Ericsson dropped 9 percent to $4.3 billion. The drop was due to slowing market growth for mid- to high-end mobile telephones, as well as increased competition from other phone makers, said Sony CFO Nobuyuki Oneda during a conference call for investors.
"The cell phone market has been one of the higher-growth consumer electronics markets in the last few years," said Sid Parakh, a telecom analyst for Seattle-based brokerage house McAdams Wright Ragen.
"But the environment is getting more competitive," Parakh told the E-Commerce Times. "It's not just a deceleration in total growth of people using cell phones. Most of the growth is coming from India and China, which tend to be a lot more price-sensitive, so you're seeing growth in lower-end products."
Apple's introduction of the iPhone is also having a major impact on companies like Sony, he added.
"There are more concerns about Apple and the iPhone, and how that will impact the industry in general," Parakh said. "That's one of the things that makes it tougher for Sony. Sony was the most recognized consumer electronics company a few years ago, but Apple has done a great job of getting consumer attention and delivering products that consumers like, especially here in America."
Film, Music Units Suffer
In the meantime, Sony's movie business took a 20 percent hit in sales, primarily due to the fact that the company had no major follow-up to last year's mega-hit "Spider-Man 3." Sony's only major theatrical release in the first quarter was the Adam Sandler vehicle "You Don't Mess with the Zohan," Oneda noted.
Sony's music unit, Sony BMG Music Entertainment, saw a 6 percent decrease in the first quarter sales to $820 million due to the continued decline in compact-disc sales worldwide. The unit lost $55 million, Oneda said.
Video Games Lone Bright Spot
Sony's video games business — which produces the PlayStation 3 and PlayStation 2 consoles and the PSP handheld gaming device — had a better showing. Sales of the PS3 and PSP helped buoy the games unit, which saw sales increase by 16.8 percent to $2.2 billion. The unit showed $51 million in operating income, Oneda said.
However, sales of games themselves decreased in the first quarter, due to the continued decline in sales of PS2 games, which have been in the market for several years now and are no longer in high demand with the advent of the PS3.
Sony reported that 22.8 million PS3 games sold in the first quarter, an increase of 18.1 million games, year-over-year. Nearly 12 million PSP games sold during the same period, an increase of 2 million games. And 19.3 million PS2 games sold in the first quarter, down 11.8 million, year-over-year.
"Although the [games] segment moved into the black, it is too soon to take a more upbeat view," wrote Masahiro Ono, a consumer electronics analyst with Morgan Stanley, in a research note released Tuesday. Most game purchases take place in the third quarter.