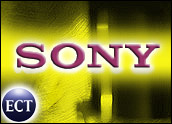 Haven't seen "The Karate Kid" in a while? Soon, AT&T customers will be able to catch it on their mobile phones.
On Monday, Sony Pictures Television said it is launching Pix, the first movie network for mobile TV in the U.S.
The network, making use of Qualcomm's MediaFLO technology, will be available to subscribers of the AT&T Mobile TV service, which is scheduled for a May launch.
"Pix will give viewers their own personal movie theater wherever they take their mobile phones," said Eric Berger, Sony's vice president of mobile entertainment. "It's a mobile destination channel for convenient, enjoyable entertainment, and the latest offering in [Sony's] distinctive portfolio of mobile games and video."
A Growing Library of Titles
Titles will be available for up to a month, with films added weekly, Sony said. Among the titles offered initially are "Bugsy," "Ghostbusters," "Groundhog Day," "Karate Kid," "Memento," "Philadelphia" and "Stand By Me."
In February, AT&T became the second major mobile phone carrier to throw its support behind MediaFLO, following Verizon Wireless by about a year. In January 2007, Verizon became the first mobile TV service to use MediaFLO when it launched V Cast Mobile TV.
"We are constantly looking for unique and compelling content offerings for AT&T customers, so being able to give them mobile access to the massive movie library of Sony Pictures Television via Pix is truly going to enhance their overall mobile experience," said Mark Collins, vice president of Consumer Data for AT&T's wireless unit.
Whether movies will fly on mobile TV, however, remains an open question, said John Barrett, a Parks Associates analyst for mobile TV.
"My word to them would be, 'good luck,'" Barrett told the E-Commerce Times. "Movies, to be honest, don't lend well to streaming technology."
'Clipcasting' a Hindrance?
MediaFLO, which appears to have the momentum as the technology of choice for U.S. mobile TV systems, may not be an ideal mate for the concept because it "clipcasts" data, Barrett said.
"MediaFLO has this ability to, essentially, send out little bits of data at night when you're not messing around with the phone and you wake up and have a piece of video to view on-demand," he commented. "The challenge with streaming a full-length movie is, it's all about scheduling. What are the odds that I'm going to have two hours to watch the phone as they're starting to run the movie? Five minutes in a cab is certainly possible, or if I have two hours to kill during a flight delay."
The best use, he noted, is probably on an airplane. However, Barrett isn't trying to dissuade any potential Pix viewers. "I'd give it a try if I were [Sony]. You've got content, so, sure, why not?"
Worth a Shot
Any potential revenue stream is worth at least trying, Yankee Group analyst Mike Goodman told the E-Commerce Times.
"It doesn't strike me entirely as unusual," he said of the idea. "You're a content company. In today's world, you have to have anywhere content, ubiquitous content — whatever you want to call it."
That content has to reach the consumer when, where and how the consumer wants it, Goodman continued.
"If you're Sony, your business is delivering movies," he noted. "Before, you could control that delivery — in the theaters. In today's world, it's much more fragmented. Consumers have a lot more options and, as a company that owns intellectual property, you have to be much more flexible in how you deliver that content.
"If the consumer wants to watch a movie that way, so be it. Sony is not in the business of saying no to money," Goodman concluded.
Sony shares were trading at US$41.83 Tuesday afternoon on the New York Stock Exchange. The stock's 52-week range was $39.91 and $59.84.