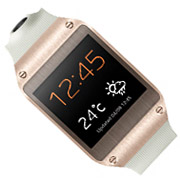 Samsung has claimed Galaxy Gear smartwatch sales exceeded 800,000 in the last two months, but it is unclear how many of them are actually on consumers' wrists.
The company unveiled the Gear in early September as a companion device for several models in its line of Galaxy smartphones and tablets.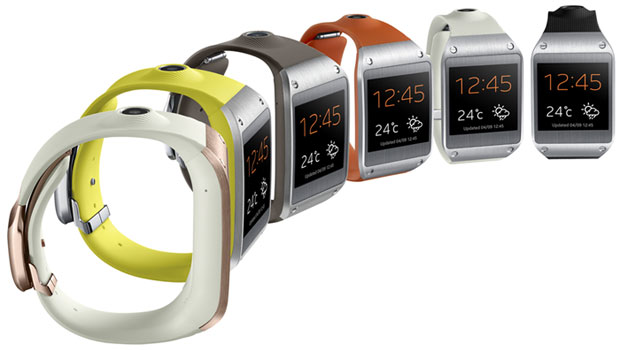 Features include incoming message previews; a speaker for hands-free calls; music control; and calendar, alarm and weather functions. It went on sale last month in the United States, retailing for US$300.
Lackluster Reviews
Reviews were tepid, with critics slating the price, design and limited functions for apps. Some expressed doubt the smartwatch would sell due to a lack of compelling features, dependence on a second device, and the fact it was compatible only with a few devices — notably, the Galaxy Note 3 and Note 10.1.
Reports earlier this week suggested Samsung had sold just 50,000 units since launch.
While Samsung rarely reveals sales figures for specific devices, it told reporters that the Galaxy Gear had hit the 800,000 mark, surpassing its expectations.
The company told Reuters it would extend sales promotions for the device through the holiday season.
30 Percent Return Rate
Some of those sales may be attributable to a promotion by Phones4U, which offered the smartwatch to customers purchasing the Galaxy Note 3 on contract this month.
However, U.S. Best Buy stores were seeing return rates of 30 percent for the device, other reports suggested.
Meanwhile, Samsung often interchanges the terms "shipped" (the units rent to retailers) and "sold" (the units sold to consumers), so it is unclear exactly how Samsung is quantifying the success of the Galaxy Gear.
Samsung did not respond to our request to comment for this story.
Critical Mass
"Anecdotally, this looks more like what they shipped," Roger Entner, lead analyst at Recon Analytics, told the E-Commerce Times. "800,000 units at $300 would certainly be a huge success. It would begin to give the device a critical mass. I would be very surprised if they sold that many to end consumers."
It seems Samsung attempted to get ahead of the nascent market for smartwatches with the Galaxy Gear. Smartwatches are largely a supplementary device to phones and tablets due to the comparative lack of functionality, though more companies are moving into the space as part of a shift toward wearable technology.
Standalone Smartwatches
"There is talk about standalone smartwatches, where you would then buy your own SIM and have to pay a service fee," Michael Morgan, senior analyst at ABI research, told the E-Commerce Times. "I don't think we're there yet. Talking to a smartwatch is not that great of an experience — bad microphone, bad speakers. Really, it's an extension of a smartphone, as we see it today."
Apple and LG Electronics have long been rumored to be working on a smartwatch, while the Pebble smartwatch was the most funded Kickstarter project of all time. It began shipping earlier this year.
Qualcomm's just-announced smartwatch, the Toq, will hit the market next month.
Need to Get It Right
"It's very important to be the first one who does it right. It's completely inconsequential if you've created a device and nobody is interested in it," Recon Analytics' Entner pointed out.
"There is absolutely inherently a first-mover advantage," ABI's Morgan said.
"I think the more important advantage Samsung is going to gain from this ultimately — hopefully — is that it's going to be a learning experience. So when you see the Gear 2, it will be a much better-designed device, with essentially a large user base of people using this so they can really understand, better than Apple, what it is that consumers want out of these devices," he suggested.
"I think Samsung really wants to be successful with the smartwatches," telecommunications analyst Jeff Kagan told the E-Commerce Times. "However, they have not really marketed them well. How many advertisements have you seen on television and newspapers or magazines for smartwatches? There have not been that many."