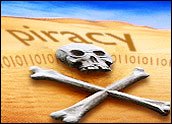 A federal judge in San Jose, Calif., has thrown out a copyright infringement lawsuit launched by Io Group against Veoh Networks.
Io Group, which also does business under the name Titan Media, produces adult video content. Veoh is a site similar to YouTube where users can upload and watch user-generated videos as well as television show and movie clips.
Io Group filed its suit against Veoh in 2006, alleging that Veoh had not done enough to stop users from uploading copyrighted material to its site. The copyrighted material in question included clips from 10 of Io Group's adult video films, according to court documents.
Federal Judge: Veoh Not Liable
Judge Howard Lloyd of the U.S. District Court for the Northern District of California ruled that Veoh could not be held responsible when users upload copyrighted content to its site. Lloyd also ruled that Veoh had taken sufficient measures to police piracy of copyrighted video content.
"We are very pleased that Judge Lloyd has recognized Veoh's strict compliance with the DMCA and our dedication to providing a valuable service for users that respects the rights of content owners," Veoh CEO Steve Mitgang told the E-Commerce Times.
The DMCA, or Digital Millennium Copyright Act, limits the liability for Internet service providers that take appropriate and timely measures to fight the online piracy of copyrighted content.
Broader Implications
The dismissal of the suit against Veoh could have broader implications for players like YouTube.
YouTube, a unit of Google, is the subject of two lawsuits that make claims similar to those leveled by the Io Group at Veoh.
Last year, media titan Viacom filed a US$1 billion lawsuit against YouTube, alleging the site allowed thousands of copyrighted video clips to be posted on the Internet. YouTube has also been sued by the Premier League, the lite professional soccer league in the United Kingdom, for the same reasons.
For its part, YouTube was pleased with Lloyd's ruling in the Veoh case.
"It is great to see the Court confirm that the DMCA protects services like YouTube that follow the law and respect copyrights," said YouTube Chief Counsel Zahavah Levine. "YouTube has gone above and beyond the law to protect content owners while empowering people to communicate and share their experiences online. We work every day to give content owners choices about whether to take down, leave up, or even earn revenue from their videos, and we are developing state-of-the-art tools to let them do that even better."