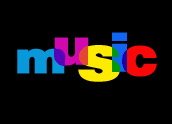 October seemed as though it would be a banner month for the recording industry after a Minnesota jury ruled in favor of the Recording Industry Association of America (RIAA) in the first peer-to-peer (P2P) file sharing lawsuit to go to trial. The jurors demanded Jammie Thomas, a single mother who the RIAA claimed had shared copyrighted audio files, pay US$222,000 in damages. The award appeared to vindicate in the industry's years-long battle to put an end to illegal downloads by any means necessary.
The RIAA has filed lawsuits against nearly 26,000 individuals it says have illegally shared music files. The bulk of those sued have opted to settle out of court and as a result have paid an average of US$2,000 in fines.
The industry representative was so buoyed by its success that on Oct. 12, the RIAA filed suit against Usenet host Usenet.com, claiming that the newsgroups violate federal copyright laws and contain millions of copyrighted sound recordings.
A predecessor to listservs and other Internet forums, Usenet — short for User Network — is a global, decentralized, distributed Internet discussion network comprised of newsgroups — a compendium of messages from users on a specific topic with the most recent posts stored on the Usenet host's server. Newsgroups are widely used in academic settings and are largely unmoderated. An RIAA win here could provide the legal foundation necessary for the group to bring lawsuits against scores of universities, Internet Service Providers and other newsgroup hosts.
Also, on Oct. 18, the RIAA sent out its ninth wave of pre-litigation letters informing 411 students at universities across the country, including the University of California in Berkeley, Vanderbilt University, the University of Southern California, Tufts University and Drexel University, of its intent to sue them. According to the group, it has identified these students as significant violators of their copyrights. The letters allow the students to, the RIAA said, resolve the industry's claims at a "discounted rate before a formal lawsuit is filed."
Distorted Vision?
The RIAA and record labels have concentrated much effort on stopping P2P file-sharing and breaking iTunes' stranglehold on digital downloads. However, what happens when an artist attempts to buck the system by using the Internet instead of a label? With digital downloads, musicians could take the distribution and marketing — arguably the main reasons record labels exist at all — into their own hands and leave music companies holding an empty bag.
"It is yet another example of [the recording industry] missing the point," Mike Goodman, a Yankee Group analyst, told the E-Commerce Times. "They are so myopic on piracy, and now their list of culprits [for declining CD sales] has shifted to pirates and Apple, that they continue to miss the real problem. And they are the real problem."
Recording labels have seen their revenues decline significantly from the buying frenzy of the early 1990s, when consumers replaced their cassette tapes and vinyl records with CDs and sent profits to historical highs. According to the RIAA, file-sharing has cost record labels $4.2 billion in profits each year worldwide.
However, even if the industry was able to root out every vestige of piracy tomorrow, it would still lose $1 billion next year, Goodman continued.
A 2004 study by two researchers at Harvard Business School and the University of North Carolina found that tracks trafficked heavily online by file-sharing networks showed no appreciable drop in sales. They followed sales of 680 albums during a 17-week period in 2002. The researchers reported that for every 150 downloads of a track from those albums, sales rose by one CD. They concluded that file-sharing, instead of depressing sales, actually increased sales of popular albums by more than 600,000 copies.
"The problem is not piracy. The problem is that they have an inefficient business model. We're undergoing a business correction, and there is not anything they'll be able to do about this market correction. Revenues for the music industry are going to decline. And when all is said in done in about five or ten years from now, you'll probably see about a 30 percent decline in revenue for the recording industry," Goodman predicted.
On the plus side, it will no longer have an inefficient business model, he added.
Musically Bound No More
Artists have long chafed against the bonds imposed on them by their recording deals. Prince fought a very public battle with Warner Bros. for most of the 1990s, even changing his name to an unpronounceable symbol. Once released from his contract, The-Artist-Formerly-Known-As-Prince resumed using his given name and vowed to go independent. He started his own label, NPG Records, and despite a distribution deal with EMI/Capitol Records has released the bulk of his recordings over the past decade on the Web.
In July, he gave away copies of his latest album, "Planet Earth," as a promotion in the UK's Mail on Sunday newspaper. Industry pundits speculate that the British freebie was valued at some US$500,000. Other big-name performers including Peter Gabriel, Duran Duran and Dolly Parton have also given away millions of CDs in promotions overseas.
"A lot of different bands have done a lot of different things," Goodman noted, pointing to other bands such as Phish, which exhorted concert goers to make bootleg tapes of their live performances.
Mick Hucknall, frontman of Simply Red, started a record label named after the band. On the label's Simply Red Web site, fans can download the group's recordings and videos going as far back as 2003 or pick up a mug, t-shirt and tour merchandise at the site's online store.
Recording labels as they are today will not exist in five to ten years, Goodman predicted. "They don't have a purpose. In a digital world where recording artists can create their own music — and I would argue that they could probably do it more efficiently — and where artists don't need a record label to distribute their music, the record label doesn't serve a purpose in that world."
While there will continue to be branded recording companies such as Sony BMG and EMI, what those companies do will be fundamentally different, Goodman said.
Some musicians such as Ani DiFranco have found success as independent artists. The folk rock songstress started her own label, Righteous Babe Records, and distributes her recordings through her Web site. Though she styles herself as an artist and not an entrepreneur, for whom the music and not the money is paramount, DiFranco reportedly has made $4.25 for each CD sold. Under contracts with major labels, superstars like Michael Jackson and Prince reportedly have earned as little as $2 per CD sold.
Power Shift
One huge example of the seismic shift taking place in the music industry came with the announcement Oct. 16 that Madonna had chosen not to renew her longstanding 25-year relationship with Warner Bros. in favor of a recording and touring deal with Live Nation, a concert promoter, at a reported value of $120 million.
Under the 10-year deal, Madonna will produce three albums for which she will receive a $17 million advance for each CD in addition to the $18 million signing bonus she already earned. Live Nation gains rights to any music-related products — CDs, tours and merchandise, DVDs, TV shows, films and Web sites. The music promoter will also have to pony up $50 million in cash and stock to promote every one of Madonna's tours.
"It's a different kind of deal, [one] you'd never see from a record label," said Goodman, who calls the tie-up a "hybrid" deal. "There is still a recording component to it, but there are also still a lot of professional services — merchandising, promotion for the tours, etc. That deal is somewhat reminiscent of a deal that is bridging the past — sort of a typical recording deal — with the future which is more of a professional services kind of deal."
Former Beatle Paul McCartney signed a recording contract with Starbucks' Hear Music label, which sold his new CD in its retail coffee locations, while another rock legend, the Eagles, will sell their forthcoming CD, "Long Road Out of Eden," exclusively at Wal-Mart stores.
"[The record labels'] fundamental problem is that they're becoming irrelevant in the marketplace and they are doing nothing to rectify that situation," Goodman pointed out.
Digital Freedom
This new paradigm for business in the music industry began to show itself in the latest generation of rock greats when top-selling alt-rock band Radiohead refused to re-up on its contract with EMI after it expired in 2004. At the time, Thom Yorke, lead vocalist, told Time magazine that while he enjoyed the folks over at EMI, the time had come for the band to question why it needed a recording label. He added that it would give the group a certain amount of pleasure to give the finger to a business model that was headed the way of the dinosaurs.
On Oct. 10, the band launched its latest album, "In Rainbows," as a self-released digital download for which fans could set their own price. The move indicated record companies have more to worry about than illegal downloads. The revolutionary distribution and pricing scheme has perhaps given the recording industry a glimpse of a future — one in which artists have a direct line to fans, thus excising the need for a middle man, more commonly known as recording companies.
The success of the download strategy will not be known for some time. Radiohead has refused to release any numbers on the download. A representative from their management company, Courtyard Management, told reporters the group will disclose sales numbers after Christmas.
However not content to wait for official figures, Gigwise, a UK music site, reported the band sold 1.2 million downloads of "In Rainbows" during the 10-day period after it was released, for an average of a little more than $8 per download. If the site's figures are accurate, the band brought in just under $9 million. The Register estimated the amount paid by consumers at a more conservative $5.
Falling Like Dominoes
Just a few days after Radiohead's historic album download hit the Internet, Nine Inch Nails, Oasis and Jamiroquai announced they would make their latest efforts available in online-only downloads. Following Radiohead's example, Nine Inch Nails (NIN) said it would release its upcoming album, "Y34RZ3R0R3MIX3D" ("Year Zero Remixed") online and allow fans to pay what they thought it was worth.
"I've waited a long time to be able to make the following announcement: As of now Nine Inch Nails is a totally free agent, free of any contract with any label. I have been under recording contracts for 18 years and have watched the business radically mutate from one thing to something inherently different," the band's singer and lead musician Trent Reznor wrote in a post on the NIN Web site. "It gives me great pleasure to be able to finally have a direct relationship with the audience as I see fit and appropriate."
In a later post on the NIN, site Reznor wrote that the album will also be release through "the traditional retail outlets" in three formats: digital, vinyl and CD/DVD-ROM. The digital downloads will be available on iTunes, Amazon.com and possible other sites and will include 14 tracks. Then there is the vinyl package of three discs with a combined 17 tracks. The third format, a physical CD/DVD-ROM, will "cost a bit more than 'regular'" but contains the exact same tracks as the digital download.
Reznor followed that news with another announcement on Oct. 25 that a CD collaboration with Saul Williams, "The Inevitable Rise and Liberation of Niggy Tardust," will be available for free at Niggytardust.com on Nov. 1.
"There are obviously similarities in how Radiohead just released their new record and the way we've chosen to," he wrote. "After thinking about this way too much, I feel we've improved upon their idea in a few ways that benefit you, the consumer.
"One thing that is very different in our situation is that Saul's not the household name (yet!) that Radiohead is, and that means we need your support on this more than ever."
Oasis' lastest single, "Lord Don't Slow Me Down," went up on the bands Web site Oct. 21. The download cost $2 for the single, or fans can get it bundled with two live recordings, "The Meaning of Soul" and "Don't Look Back in Anger" for $3.
Reality Check?
All things are not rosy, however, for artists who decide to go it alone without the protections of a major recording label, James McQuivey, an analyst at Forrester, told the E-Commerce Times.
"Artists going solo won't be as successful as they think," he stated. "One of the jobs of the labels is to insulate the artists from the fact that no matter how passionate their fans are, for most artists their diehard fan base is actually very small. By jumping ship, these artists will face the realities of their own power."
Radiohead came face to face with one such reality — full disclosure — even before "In Rainbows" made it to the Internet. On Oct. 9 — one day before its release — fans who had pre-ordered the download reportedly received an e-mail indicating that "In Rainbows" would be a 48.4 MB ZIP file with 10 160 kpbs, DRM-free MP3s. The outcry from fans was almost immediate from Radiohead devotees who were stunned that the band would not release tracks at a higher quality level. CD-quality bitrates are higher — from 224 to 320 kbps.
The low compression rate makes the tracks more suitable for playback on smaller devices like computers, iPods and other digital media players. Those who want a track to play on a high-end stereo system will have to wait until the double CD is released in early 2008.
However, "the labels have not provided artists with much of an alternative for their ambitions, so they might be driving great talent out the door," McQuivey pointed out.
"The net benefit of this tragic drama is for consumers. Artists are not rational business people, therefore they will not be constrained by the same habits and patterns that have limited the labels," he explained. "So you see Radiohead experimenting with what I would call the public television model, where people can choose to pay whatever they want.
"Great experiment, but it won't drive dramatic revenues for the music," McQuivey continued. "But do they care? Perhaps the music is better used as a loss leader to drive people to buy concert tickets, t-shirts, art and other memorabilia."
Radiohead apparently still believes record labels have at least a limited purpose in the industry. The band has reportedly decided to sign a deal with a record company to bring the two-CD "discbox" version of the album to store shelves in December or January. Two likely candidates are ATO Records and Side One Records.
Ripples in the Music Industry, Part 2: The Sound of the Future