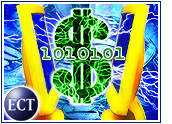 Online sales grew more than 50 percent in 2003, soaring past the US$100 billion level and turning increasingly profitable, according to a new report from Shop.org and Forrester Research.
The "State of Retailing Online 7.0" says sales reached $114 billion in 2003, a 51 percent year-over-year increase, and are poised to post double-digit growth rates again this year. The report estimates 2004 sales will be around $144 billion.
"We keep waiting for the natural leveling out of online sales growth, but it just hasn't happened," Forrester analyst and report author Carrie Johnson told the E-Commerce Times. "Everyone wonders how long it can keep the growth up, and it continues to meet and exceed all expectations."
Profits Aplenty
Forrester and Shop.org, a division of the National Retail Federation, say their study is the only e-commerce report that includes direct input from 150 retailers, many of which shared otherwise classified information.
Those retailers say online sales represent an ever-larger portion of overall sales. Although quarterly figures from the U.S. Census Bureau show online sales making up less than 2 percent of all retail activity, the Shop.org report says such sales accounted for 5.4 percent of total sales in some categories, including travel, sporting goods, computers and accessories, and health and beauty items.
But the biggest surprise may be how much more profitable online sales are for all retailers, whether they are based online, sell primarily through catalogs or have made their name with brick-and-mortar stores.
Profit Turnaround
Overall profitability was up 21 percent over 2002, when the e-tail channel basically broke even, according to the report. Driving improvements were pure-play Web-based retailers, which traditionally have lagged behind their multichannel counterparts. Now, they are boosting margins and cutting costs enough to operate in the black.
"The good news about profitability is that it gives the online group credibility within organizations, which means more resources," Johnson said. "The rest of an organization is far more willing to make sacrifices now as a result."
For example, the percentage of multichannel retailers that collect customers' e-mail addresses in stores rose to 77 percent, up from just over 50 percent in 2002. And just over half of all store-based retailers said they allow customers to place online orders at their shops.
"In the past, clerks might have been skeptical about doing that, but now they understand the Web is not going away and that this is a channel that everyone can benefit from," Johnson added. "Certainly, no one can point to this part of the organization anymore as the ugly stepchild."
Cutting Costs
"The profit growth shows there's a lot of money to be made in the online channel," Scott Silverman, executive director of Shop.org, told the E-Commerce Times.
The improved profitability seems to flow largely from two areas, Silverman said. First, companies are using their larger size to get better prices from suppliers, which has helped drive down the cost of goods sold from 59 percent of revenue in 2002 to 34 percent last year. At the same time, marketing costs are down. Internet-based retailers, for instance, slashed marketing costs per order from $10 in 2002 to $2 in 2003.
"Search engine marketing really started to come into play last year, which really helped companies get their marketing costs under control," Silverman added.
An E-Ticket
Johnson said the eBay phenomenon deserves at least some of the credit for boosting overall online sales. While in some categories, such as sporting goods, sales of used items make up as much as 25 percent of all online sales, auctions help attract new users who might not have gone online to make a traditional purchase.
"I think this is a case where the rising tide floats all boats," she said.
The only forward-looking prediction in the report is that e-commerce will grow 27 percent this year, reaching a total of $144 billion. Johnson said the arrival of more women on the online shopping scene has helped make strong growth categories out of health and beauty, which expanded 61 percent in 2003, and apparel, which gained more than 40 percent during that year.
Shop.org's Silverman said the growth rates in both total sales and profits may start to slow over time, but total profits will continue to grow.
"We keep expecting it to slow down, but so far it's just exceeded all expectations," he said.