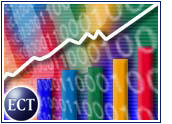 A "strong and growing demand" for Net access by way of cellular phones, televisions, voice portals and other wireless devices is driving the growth of e-commerce, according to a study released Tuesday by America Online (NYSE: AOL) and market research firm Roper Starch Worldwide.
The study shows that the number of online shoppers has doubled in the past two years and that consumers expect to turn to the Web even more in the future as new, non-PC devices increase the ways they can log on.
Demand 'Roaring Ahead'
"What we're clearly seeing is that consumer adoption and demand for electronic commerce and new devices is roaring ahead," said AOL president and chief operating officer Bob Pittman.
"Over the past two years, millions of people have come online for the first time, and this year we've seen a huge surge as those new users go from the experimental phase to everyday use," Pittman said. "This medium is moving from youth to adolescence as users become more sophisticated and more demanding."
This year's study marked the first in which more than half of Internet users surveyed said they shop online, with the percentage of those spending more than $500 (US$) on Internet purchases in the past three months up by more than a third over last year.
Portability
More than half of Internet users said they would be interested in using small, non-PC Internet devices to go online from anywhere, with three-fifths expecting to have every room in the house wired for Net access within the next 10 years.
"Two years ago, most online users were only dipping their toes in the electronic commerce pool, but this year, they're diving right in," said Marshall Cohen, senior vice president of brand development at AOL. "With a majority of users saying they now shop online and 80 percent saying they research products online before buying something, we're seeing a true coming of age for electronic commerce."
The study also found that the desire among Web users to log on and check their e-mail is fueling the demand for new Net devices. One-third of survey respondents with a laptop computer already check their personal e-mail accounts while vacationing, and nearly half of all users check their personal e-mail accounts when they are not at home.
E-Mail by TV
E-mail remains one of the most popular features of the Internet. Three-quarters of the AOL survey respondents said that in the future they expect more people to know their Internet addresses than their phone numbers. Fifty percent said they prefer to use e-mail for business communications, compared with 34 percent who said they would rather use the telephone.
Over half of those surveyed said they would like to be able to check e-mail through their television sets, and 67 percent said they would like the ability to check out Web sites on TV.
Online Shopping Gains Favor
Net businesses are eager to see the time that users spend online translate into dollars invested into e-commerce.
Fifty-six percent of those surveyed say they shop online, up from just 31 percent in 1998. Twenty-eight percent said they plan to use the Internet this holiday season, up from 14 percent two years ago. In addition, 40 percent of those surveyed said they are likely to do almost all their shopping online within 10 years.
More people are also turning to the Web for other e-commerce activities, such as banking, stock trading and travel reservations, the study found. Online banking is now used by 25 percent of Internet users, up from 16 percent in 1998, AOL said. Sixteen percent use the Web to trade stocks, up from 11 percent in 1998, and 49 percent make travel or ticket reservations online, up from 32 percent two years ago.
AOL Poised to Benefit
Not surprisingly, the results bode well for online giant AOL, which is developing an interactive TV service and making its services available over wireless devices. AOL's planned merger with Time Warner, Inc. — assuming it clears regulatory hurdles — would make it a media powerhouse as well.
Roper Starch performed the study for AOL, using a random survey of 1,004 adult home Internet users. The results have a margin of error of plus or minus 4 percent.