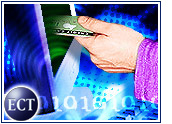 A host of offline purchasing incentives triggered a downturn in online sales during October, with spending for the month falling about 10 percent from September to US$3.6 billion, according to data released Monday by Forrester Research (Nasdaq: FORR) and Greenfield Online.
"I was surprised by the figures and it took some scratching of the head to figure out what was going on," Forrester analyst Christopher M. Kelley told the E-Commerce Times. "The most interesting thing was that in September, when you expected online sales to dip, they didn't."
The online retail index — which surveyed 5,000 consumers about their online buying habits — also saw a drop in the number of households shopping via the Web from 15.2 million in September to 13.7 million in October.
On a slightly positive note, average consumer spending inched up to $265 per person, compared to $262 in September, according to the report.
Taken Offline
In Kelley's estimation, last month's decline in Internet-based sales was "reactionary" in that "people went offline just because it was finally safe to do so, after a month when they were so worried about it."
"You take that in conjunction with the fact that retailers — especially those selling large-ticket items like appliances and cars — came out with incredible sales and zero-percent financing," added Kelley. "That got consumers back into offline stores."
Prior to October's online sales figures, Forrester's online retail index had registered two monthly declines in 2001.
Travel Turnaround
Although it had posted strong results for much of the year, the travel industry has been among the sectors hardest hit by September's terrorist attacks and the overall economic slump.
According to Forrester and Greenfield, airline tickets sold over the Internet in October dropped to almost $486 million from over $575 million the previous month. The same trend held across the industry, with car rentals down to $123 million from $137 million and hotel reservations falling to nearly $283 million from $342 million.
In fact, a report released earlier this month by Forrester concluded that online travel poses "the biggest threat to e-commerce."
On the flip side, e-tail sectors that posted the biggest gains during October included appliances, toys and video games, consumer electronics and furniture vendors, according to the Forrester-Greenfield report.
Happy Holidays?
Despite October's e-tail decline, Kelley believes the pendulum should begin swinging back for the remainder of November into December. Forrester has predicted that holiday spending this season will climb to $11 billion.
"One of two things happened last month," Kelley said. "People may have bought the large-ticket items with the zero-percent financing and have not yet started purchasing their holiday gifts. When they purchase their holiday gifts, there's going to be a huge wave of consumers who will buy both online and offline."
However, Kelley noted that if consumers also bought many small-ticket items, including gifts, while making larger purchases last month, then it "wouldn't bode well for the holiday season."
Looking for a Deal
While many retailers are trumpeting the idea of buying early for the holiday season, Kelley believes that few people have shifted their gift purchasing into high gear.
"I think that's what's going to happen starting now and that's when the Web is going to do well," he said. "Looking through the Sunday newspaper yesterday, you saw a lot of Christmas sales and multichannel connections and I think that will bode well for the Web."
Added Kelley: "With the economy the way it is, consumers need a deal and if they see the advertisements for that deal being offered offline, they'll go offline. If they see it online, they'll go online. If they see it in multichannel, they'll just shop in whatever channel they're most comfortable with."