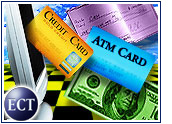 The 2001 online holiday shopping season began in earnest last week, with visits to Web stores surging 14 percent compared to the week before, according to a report released Thursday by Nielsen//NetRatings (Nasdaq: NTRT).
Last year, the holiday traffic surge also first came during the second week in November, bringing a 10-percent increase.
While all e-commerce categories saw jumps in traffic, toy sites led the charge, with 66 percent more visitors.
"Toy sites are the first ones out of the starting gate in attracting holiday shoppers," NetRatings vice president of analytical services Sean Kaldor.
Toy Story
Toysrus.com (NYSE: TOY), which operates through a partnership with Amazon.com (Nasdaq: AMZN), saw a 68 percent increase in traffic, while Lego.com was up 51 percent.
KBToys, which also operates the resurrected eToys site, saw traffic jump 27 percent.
"Toysrus is benefiting nicely from its partnership with Amazon, while KB was smart to leverage the eToys brand name," Kaldor said.
Home Alone
Other categories that saw significant increases, according to NetRatings, included home and garden, with a 40 percent rise, and consumer electronics sites, which rose 15 percent.
Apparel sites saw an increase of less than 1 percent, however, despite the fact that NetRatings has predicted sales of clothing and accessories will be a major driver of holiday sales online this year. The New York firm is calling for a US$10 billion shopping season.
E-Tailers on Offensive
Books, music and video was the only shopping category to see a decrease in traffic last week, NetRatings said, down about 3 percent from the last week in October.
With guaranteed triple-digit growth firmly a thing of the past, e-tailers recognize they must work harder to attract visitors and turn them into buyers, NetRatings said.
"While 1999 was the attack of the dot-coms and 2000 was the revenge of the brick-and-mortars, 2001 is the year in which every company online must face the economy," said Kaldor. "E-commerce is much more affected by overall macroeconomic trends."
Solid Ground
To combat weakness in shopping, e-tailers have already started to offer discounts and special offers. For instance, Amazon and Target.com (NYSE: TGT) are offering free shipping for a limited time.
Barnesandnoble.com (Nasdaq: BNBN) offers free shipping within the U.S. when at least two items are purchased.
"Amidst an economic downturn, e-tailers are turning to tried and proven marketing strategies to attract consumers to the online channel," said Kaldor.
Earlier this week, both NetRatings and Jupiter Media Metrix (Nasdaq: JMXI) released data showing that record numbers of Internet users were online in October.