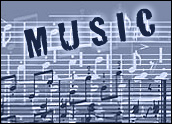 In a move that further complicates the rapidly changing digital music world, alt-rock group Radiohead plans to make its next album available for direct download from its Web site without a fixed price.
Users can give what they think is a fair amount, Radiohead said, in exchange for the digital download version of the group's seventh album, "In Rainbows." The site is now accepting preorders and — apart from a processing fee of about 50 US cents — users can set their own price for the download.
The music will be available for download starting Oct. 10, Radiohead said. Preorders are now being taken and buyers will be sent an e-mail with download instructions. Radiohead did not detail whether the digital version of the music will come with digital rights management (DRM) protection.
In December, the band — which has had a number of hits with songs such as "Creep" and "Karma Police" — will release a premium boxed version of the CD that will feature additional content and retail for around $80. A regular CD will be released early in 2008 and likely retail for around $20.
Fans of Radiohead previously were forced to seek alternative ways to get the band's digital music, as the artist is one of the most high-profile acts whose music is not available on Apple's iTunes Music Store with the exception of the track "Lucky" from the Help compilation released more than a decade ago.
Charting the Impact
Radiohead albums have leaked out before their release in the past; by making this album available in digital form before the compact discs have been produced, the band may be trying to avoid a repeat of that kind of situation.
The gambit has far-reaching implications in the music industry, which is still trying to balance embracing digital distribution with trying to curb piracy and preserve plunging CD sales figures.
For one thing, Radiohead is believed to be without an official record label affiliation, and if the band can pull off the direct distribution approach, it could send shock waves through the big-label music world.
In fact, there is even some question as to whether Radiohead's album will suffer in the music charts because of the novel distribution approach. Because it is not a registered retailer, music sold from the Web site may not be counted toward the weekly sales figures used to rank the best-selling albums.
Other artists have made similar gambits. Prince, for instance, sells music directly to fans, but Radiohead is in a unique position because it remains a popular band around the world, noted JupiterResearch analyst David Card.
Still, the move may be as much about drawing attention to the band again after a substantial layoff — the band's last new music was released in 2003 — and the odds that others can duplicate the label-free approach are slim, Card told the E-Commerce Times.
"Getting rid of labels has been an idea in music for a long time, but most attempts haven't gotten a lot of traction," Card added.
One of Many
Still, technology has made it more possible than ever, with digital recording changing the economics of laying down tracks and digital distribution eliminating the need for an up-front investment in printing compact discs.
The gambit is also a further thumbing of the nose at Apple's iTunes. Radiohead is not alone in not making its music available there — Beatles songs still aren't available for download, along with numerous other lesser-known acts. Last week, Amazon.com debuted its digital music store, saying its offerings would all be made available DRM-free, allowing them to be played back on any brand of MP3 player, including the iPod.
Last month, NBC said it would make some of its prime-time television shows available for free, ad-supported download from its Web site — a move that came after it parted ways with iTunes.
"We're going to see a number of different approaches taken to getting music into people's hands and onto their portable players," said Yankee Group analyst Mike Goodman. "It's still early and some experiments will work and some won't."
Many bands, meanwhile, won't want to be in the distribution business,even if it is made more simple by the Internet. "The old model workedfor many artists as well as the labels," Goodman told the E-Commerce Times.