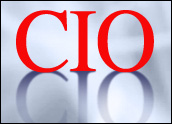 SpiralFrog.com, a free music download site that launched on Sept. 17, allows registered users to download more than 800,000 songs and videos. As long as downloaders keep renewing their free monthly site registration, they can continue to play the song and video files on their PC. Users can also copy the downloaded files to two other devices.
Downloads from SpiralFrog play on Windows Media Player or a portable player that supports WMA (Windows Media Audio) files. SpiralFrog does not support playback on Apple's iPod line or the Mac OS X platform. The service only works via Windows XP or Vista PCs.
SpiralFrog's digital rights management (DRM) license allows users whose registration lapses to continue playing the files for 30 more days. However, no new downloads are permitted until membership is renewed. Membership renewal may include filling out a survey that SpiralFrog will use to help it sell targeted ads.
Digital Sales
The E-Commerce Times discussed with SpiralFrog's CIO Jim Campbell the company's vision for the new music and video download service and issues involving DRM and the music industry.
The E-Commerce Times: Given the free nature of downloads from SpiralFrog, is the music industry backing away from charging for music, instead opting for an ad-supported business model?
Jim Campbell:
No, the Recording Industry Association of America is not giving up on charging for music downloads. But it is looking for new channels through which it can market its music products. The opportunity that SpiralFrog presents gives the music industry an effective way to combat piracy.
The music industry is making money on the digital sale of music. But the industry is not being compensated for the loss of CD sales that downloads cause. Our service gives the industry a chance to monetize music downloads, gain additional advertising and divert downloaders away from piracy.
The E-Commerce Times: In their efforts to bypass DRM restrictions on other music download sites, some people have developed workarounds by using free programs such as Audacity and a $3 patch cable. Are you concerned about such workarounds being used to defeat your DRM protections?
Campbell:
This is not an issue for us. We provide our music and video downloads free of charge. So there is no need for a workaround.
The E-Commerce Times: How big a picture is piracy on SpiralFrog's radar?
Campbell:
We do not see piracy as becoming an issue on our site. Our business model is designed to make piracy unnecessary. We see ourselves as the alternative to file-sharing sites. We give users a chance to explore the music through quality downloads for free. We offer 3,500 videos. This is a large offering compared to file-sharing sites.
The E-Commerce Times: Can registered users of SpiralFrog freely copy or move the music files to any location or is it locked to the download device?
Campbell:
For users who do not renew their monthly free registration, the files will continue to play for 30 more days. Then the DRM times out, and the files will no longer play. If the users reregister later on, the DRM is reset to resume playing. Currently registered users can put the files on up to two portable sources that support WMA file playback.
The E-Commerce Times: How different is SpiralFrog's DRM implementation and download technology compared to that of other services?
Campbell:
What we do with DRM is not radically different from other download sites. The difference is that we offer a free subscription service. Our users are not paying every month. They are only renewing their free registration monthly.
We think this approach is more than enough motivation to keep users away from the piracy sites. This is an ad-supported site. The music industry is sharing in the funding. The music industry is getting a very different model from us than they are used to with other download sites. The music industry is responding to this opportunity.
The E-Commerce Times: Downloaders do not have access to music from all song labels. What label outlets provide the bulk of your music catalog so far?
Campbell:
In addition toUniversal,a number of independent labels has signed with us. This gives us a breadth of different music genres. We started with 800,000 songs. We expect to offer more by the end of this year.
The E-Commerce Times: What responses from the recording industry have you gotten since your service debuted?
Campbell:
Some labels have been more receptive to us than others. Each company has its own set of concerns.
The E-Commerce Times: Where do you see the free vs. paid music download struggle going? Do you see the recording industry as easing its enforcement efforts or implementing more user-friendly strategies?
Campbell:
I think we will continue to see a balancing act established. Paid music download sites will balance out the free services. I see paid download music sites remaining a viable part of the music industry.
The E-Commerce Times: How are SpiralFrog users reacting to having to view ads as part of the music and video downloading process? Are you worried that this approach will hinder your plan to discourage users from favoring piracy sites?
Campbell:
Our model of sharing benefits the advertisers. We do not want viewing ads to interfere with our subscribers' enjoyment of the music we offer. We made it so ads do not affect user enjoyment. We know from our beta testing that visitors to our site spend on average 15 minutes on the ad screens. So we are confident that the way we have the ads structured will be a strong source of revenue for advertisers. This will certainly give them a means of recouping lost CD sales and rejuvenating interest in music for those who visit our site.