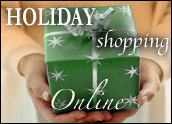 While there are still a few days left in the holiday shopping season, all signs point to merry profits for portals. In the effort to catch that cash, this year has seen some eye-catching promotions from old favorites and some new players with promising propositions.
It's all about the customer's shopping experience, according to analysts. Those with the best options, most choices and user-friendly functionality will emerge as winners in 2005 and beyond.
Why play the portal game? The sheer statistics are motivating large and small players alike to spend marketing dollars to woo customers to their portals.
According to America Online's third annual "Online Shopping Cities" survey, shoppers who research and/or make purchases online plan to spend over half of their holiday budget (53 percent) on the Web this season, overtaking traditional retail channels for the first time.
"Shopping/comparison portals such as Froogle and NexTag should see major increases in online shopping visits this holiday season, as consumers educate themselves on merchandise and search for the best price," according to Neilson/Netratings e-tail analyst Heather Daugherty. "This should have a noticeable impact offline, as the 2004 holiday shopper becomes a more informed buyer."
Daugherty told the E-Commerce Times that the established brands offer a very large selection as well as user and merchant reviews that provide the product education for which consumers are looking.
"We found that one of the top reasons people shop online is to learn about new products," Daugherty said. "They are really looking to gain a lot more information because they realize there is a lot more selection than they can find in a local store."
AOL Points to Progress
The AOL survey also found that online shoppers are using the Internet more frequently to research and comparison shop (up 80 percent since 2002), and the majority says that online shopping has improved over the past year.
"These findings confirm that shopping online has truly come of age," Bob Hayes, vice president and general manager for AOL eCommerce, said. "For the first time in the study's three-year history, people who use the Internet are choosing to do most of their holiday shopping online," he said.
"And they increasingly are embracing unique resources that only the Internet can provide, such as the ability to conduct Web-wide searches for particular items, quickly research products, and compare prices from multiple stores," Hayes added.
What is AOL doing to cash in on the portal opportunity? The portal veteran is targeting parents with its Holiday Toy Tester Squad that offers official rankings of the hottest toys for the holiday season. It's part of AOL's new KOL service for kids that was launched just in time for the holiday shopping season.
AOL also introduced a Security Edition of its software just before Black Friday — the major shopping day on the Friday following Thanksgiving — to help consumers feel more secure during the shopping experience with spyware protection, firewalls and pop-up ad controls.
Yahoo Focuses on Community
For its part, Yahoo revamped its front page in late September with a new design and new functionality. Yahoo executives said the company leveraged consumer insights in the makeover to offer more personalization, greater ease of use and more relevant navigation.
Yahoo also recently introduced Save and Share, according to Rob Solomon, vice president and general manager of Yahoo Shopping. He described it as a virtual products locker that can store any of the 50 million products Yahoo offers through its portal.
"Any time you see an interesting product, you can store it in the locker and create virtual wish lists or to get advice on products," Solomon told the E-Commerce Times. "It's a cool way to share products, save products and create some vital community interaction."
Yahoo also has introduced a special area in its gift center that allows consumers to shop by personality, like tech-savvy mom or sporty dad or geeky little brother.
"We have identified products with our merchant partners that map to different personalities, so it makes gift giving really easy," Solomon said. "We also have a free shipping center where we aggregate all the free shipping offers out there on the Internet so you can quickly and easily find the places that offer free shipping."
All About Amazon
Amazon isn't living by brand recognition alone. The online retailer has launched a "Lunch and a Movie" promotion to attract shoppers during the lunch hour. Early results of the meter show an increase in activity at Amazon.com beginning in the late morning and extending into the late afternoon.
Amazon also opened its Beauty Store just in time for the holidays to tap into one of the most popular gift categories. The store has thousands of beauty products, including skin care, fragrance, makeup and spa products from well-known brand names.
"Our goal is to offer customers the largest selection of the best beauty products as well as exclusive content to help them find and discover the right products for them," Maria Renz, director of Amazon.com Beauty, said.
"By delivering a stress-free shopping experience — with hundreds of fabulous brands, customer reviews, top-sellers lists, and one convenient shopping cart — the Amazon.com Beauty store is hoping to prevent numerous frowns and keep wrinkles from making a premature appearance," Renz said.
Offline Brands Check In
Offline brands are also investing in the portal play. Disney is vying to reproduce its magic online with genuine Disney toys, collectibles, clothing and home items, along with more than 2,000 exclusive items that cannot be purchased anywhere else online.
"Disney tries to create direct connections with our guests in every aspect of our business, the Internet shopping experience is no different," Greg Berglund, senior vice president and general manager of Disney Direct Marketing, said.
"Our assortment of exclusive Disney items, breadth of services and customer expectations has outgrown the DisneyStore.com name, and Disneydirect.com better reflects both our complete service offering and the type of shopping experience guests can expect when they visit the site," he said.
Room for Competition?
Despite the deep pockets of well-known brands and the marketing messages flooding the online market, analysts said consumers are still branching out to try new portals.
"Every time you go through some sort of selection, you do that yin-yang of price versus convenience," Gartner analyst Adam Sarner said. "Sometimes price wins. The Web gives a broader range of options, and there's going to be a certain percent of the population that will roll the dice for the best price. Other customers will be loyal to their trusted brand."