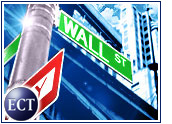 Portal Software (Nasdaq: PRSF) picked up58 U.S. cents to $7.17 in morning trading Tuesday, after the business infrastructure software maker said Exodus Communications (Nasdaq: EXDS) plans to use Infranet, the company's customer management and billing service. Terms of the agreement were not disclosed.
Portal said Exodus, a provider of Web hosting services, will use Infranet tomanage customer accounts and bill for its services.
Steve Sommer, vice president of marketing and business development atPortal, said his company expects demand for Infranet to grow as companiescontinue to outsource services.
Sommer said, "As more business services are being migrated to hosted applications,companies require a real-time customer management and billing solution thatcan be easily integrated with other operational and service systems."
Portal has announced a number of new contracts in recent months, signing up Nokia Networks and Time Warner Cable, among other companies, to use its Infranet product.
Nokia will use Infranet as part of its Charging Center wirelessproduct, and Time Warner Cable will use it to manage customer accounts andbilling for its broadband cable services.
Portal, based in Cuptertino, California, in February reported a 108 percent rise infourth-quarter revenue to $81.1 million. Income before extraordinary itemsincreased to $6.9 million, or 4 cents per share, from $369,000, orbreakeven.
The company posted a net loss for the latest quarter of $18million, or 11 cents per share, including $24.9 million in costs related toa November acquisition.