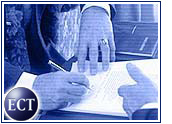 @Plan, Inc. (Nasdaq: APLN) was up 1 1/2at 6 13/16 early Monday after DoubleClick, Inc. (Nasdaq: DCLK) changed the terms of its plannedacquisition of the company.
New York-based DoubleClick will now pay shareholders of @Plan, a Stamford,Connecticut-based online advertising research firm, US$8 in cash and stock for eachof their shares, down from $9.25 under the original agreement.
DoubleClick was up 1/8 at 15 5/16.
@Plan shareholders will get between $1.60 and $4 in cash for each of theirshares, with the remainder in DoubleClick common stock. The originalagreement called for shareholders to get 20 percent of the price in stock.
DoubleClick said it will announce the final terms the day before theacquisition closes, sometime during the first quarter of 2001. The companieshad originally planned to complete the deal in the fourth quarter of thisyear.
"This acquisition underscores the value of @Plan to DoubleClick's business,"said DoubleClick vice president of research Greg Ellis.
DoubleClick said in September that it would buy @Plan with an eye toward building aresearch division. "As two industry leaders with a combined client base ofover 6,000 top ad agencies, advertisers and Web publishers, we are confidentwe will further be able to build out our client bases," DoubleClick chiefexecutive officer Kevin Ryan said at the time.
Terms of the deal, however, said the price could be cut if DoubleClickshares were to drop below $23.87 over a 10-day period. Shares of bothcompanies have fallen in the weeks since the agreement was first announced.