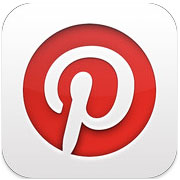 The social bookmarking site Pinterest, one of the fastest-growing social networks of the last two years, released a new analytics tool Tuesday so that users — especially businesses and marketing professionals — can do a better job of tracking traffic and sharing aspects of the site.
Pinterest Web Analytics tools are available to users with a verified website, and have access to Pinterest's new look.
"Yay, they finally announced analytics," said Susan Etlinger, analyst with the Altimeter Group. "Marketers have been wanting analytics since the beginning. One of the things that can be really frustrating with working with social is the lack of analytics."
Indeed, several comments to the blog post applauded the announcement, and chatter rose on Twitter and elsewhere on the web following the news.
What's in a Pin?
"Pinterest helps people find things they love and inspires them to act on these things in their everyday lives," Pinterest spokesperson Christina Valencia told the E-Commerce Times. "Our team thinks a lot about how people find these things and have found that some of the best sources for content are businesses and bloggers. The introduction of Website Analytics is an initial step toward better connecting businesses and pinners."
Businesses using Pinterest will gain insight into what content is being pinned and repinned, and how much traffic the social network is sending to other sites. Page owners can also view pinners who have shared content and see what else is on those boards.
The new analytics will allow page owners to view pins by category; a travel site, for example, can see if it is getting more pins for beach vacations or ski getaways.
"One of the aspects of pins versus repins is that the pin number really gives you a sense of what's happening on your website. That's vs. the repins, which are the products that are being shared most often," Etlinger told the E-Commerce Times. "Insight into content performance on the website, and insight into sharing behavior on the Pinterest board — that's really interesting for strategy and merchandising."
Measuring Analytics
More analytical data and marketing insight may need to come from Pinterest so it can maintain its momentum and ensure its value to businesses.
"It's a small first step, but it is a first step," said Etlinger. "I think it's encouraging, but we have to see what else comes from them, and when."
Pinterest Web Analytics doesn't push the limits on all the data that's needed for true insight, said Dave Rollo, chief strategy officer at BLiNQ Media. "It doesn't get into the depth of data we'd want to crunch, respond to, and optimize for brands that are playing in these spaces."
Data on geography in order to give marketers tools to create targeted campaigns would be especially meaningful, Rollo said. He also wants to see a breakdown by access, such as desktop, mobile and tablet.
This initial analytics offering may be all that Pinterest is able to provide at this time, Etlinger added."This is a tiny little company. It's only been around for a very short period of time, and there's a limited amount they can do from a resource point."
Pinterest actually introduced analytics earlier in their business life than Twitter did, she added. The company, however, does have to pace itself. "Pinterest has to roll this out in a sustainable way for the company. Not only the analytics, but other business aspects."
Consolidated Metrics
Before Tuesday's news, several third party applications such as PinReach were already providing some Pinterest analytics, including data on infuence. If Pinterest wants to offer more comprehensive analytics, it may have to do so through acquisition.
"If we think that history has a way of repeating itself, Twitter purchased TweetDeck." Rollo told the E-Commerce Times. "They were able to acquire TweetDeck and leapfrog forward from an analytical perspective. There's no reason why Pinterest couldn't do the same."
Pinterest isn't saying much about the chances of a future API, or ways to generate revenue. Then again, there's no real hurry, said Etlinger.
"Pinterest has to think really carefully about how much they do, and in what sequence," she said. "People are always going to want more and be impatient."