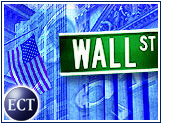 Ariba Inc. (Nasdaq: ARBA) gained 1 7/8 to80 5/16 in the first few minutes of trading Monday, after thebusiness-to-business (B2B) e-commerce software maker said drug manufacturer Pfizer, Inc. plans to would use its platform.
Ariba said Pfizer will use the Ariba Buyer software program to develop aninternal procurement system to manage supplies and services for its researchfacilities, corporate offices and other operations worldwide. The systemwill enable the company to electronically collect, route and processpurchasing requests, sending them to preferred suppliers and B2Bmarketplaces.
"Large global companies such as Pfizer clearly recognize the enormouspotential to increase trading and business process efficiencies, trim costsand to develop and enhance relationships with new and existing tradingpartners," said John Magner, vice president of Ariba's North Americanoperations.
Pfizer will begin using the Ariba system in the first quarter of next year,putting it in place at its Groton, Connecticut, offices.
Ariba, based in Mountain View, California, said its Buyer system givescustomers access to more than 30,000 suppliers worldwide.
The stock rise came despite reports of a downgrade from analysts at WitSoundView, who lowered Ariba to hold from buy on Monday. The firm reportedlydowngraded software maker Commerce One Corp. (Nasdaq: CMRC) as well.
Last month, Ariba claimed the distinction of becoming the first B2Be-commerce provider to break even, albeit before charges, in a fiscalquarter. The loss before charges in the fourth quarter ended September 30th was $1.1 million, or breakeven per share, compared with a loss of $4.6million, or 3 cents, in the year-earlier quarter. Analysts had estimated a loss of 5 cents.
After all charges, however, the company posted a net loss of $339.34million, or $1.50 per share, compared with a loss of $9.88 million, or 7cents, a year earlier.