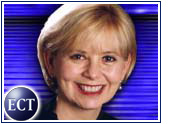 Pets.com (Nasdaq: IPET) announced Tuesday that it has entered into an agreement to acquire key assets and strategic relationships of privately held competitor Petstore.com.
Pets.com said the move will allow it to solidify its already strong position in the online pet market, which is crowded with such similarly named stores as Petsmart.com, Petopia.com and PetPlanet.com.
The assets to be acquired include rights to the Petstore.com name and trademark and its equity relationship with Discovery.com. The online pet store will receive a $3 million (US$) equity investment.
Inside the Deal
Pets.com said the deal, set to close at the end of this month, will make Discovery.com a significant shareholder in the company. In addition, Pets.com said it will issue approximately 5.8 million shares of common stock and approximately 850,000 shares of redeemable non-voting, non-convertible series A preferred stock.
Along with the Petstore.com name and trademark, Pets.com will acquire the Emeryville, California-based Petstore.com's complete database of customers and newsletter subscribers; Petstore.com's live fish business; Petstore.com's content; its strategic supplier agreements; and ownership of all URLs, trademarks, and intellectual property related to the Petstore.com brand.
Petstore.com, which just last week announced layoffs, has already shut its virtual doors. Shoppers are directed to the Pets.com site and told that all orders placed on or before June 12th will be filled by Pets.com.
Discovery.com Relationship
The cornerstone of the agreement is the strategic alliance that gives Pets.com an exclusive, integrated e-commerce tenancy on Discovery.com for one year — extendable for up to three additional years.
Discovery.com has also agreed to provide links from relevant content to the Pets.com site for a period of four years.
The agreement is not limited to Discovery.com; it includes offline media promotion of Pets.com on the Discovery Communications family of television networks. Discovery Communications, which owns Discovery.com, has 14 distinct media brands in 149 countries with 180 million total subscribers.
Channels owned by Discovery Communications include the Discovery Channel, TLC, Animal Planet, the Travel Channel, and the Discovery Health Channel. As part of the deal, Discovery.com President and COO Michela English will join the Pets.com board of directors.
Relationship with Safeway
Pets.com is also establishing a strategic marketing relationship with Safeway, which has food and drug stores in 18 U.S. states.
Under the terms of the 24-month marketing agreement, Safeway will promote Pets.com through various in-store programs and other means, and Pets.com will carry the Safeway SELECT pet food line on the Pets.com Web site.