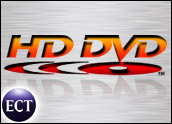 In the latest report from the front lines in the high-definition format wars, Paramount Pictures and DreamWorks Pictures have both jumped with both feet into the HD DVD camp, the companies announced Monday.
The commitment by the companies, both of which are owned by Viacom, will include all movies distributed by Paramount Pictures, DreamWorks Pictures, Paramount Vantage, Nickelodeon Movies and MTV Films, as well as movies from DreamWorks Animation, which are distributed exclusively by Paramount Home Entertainment.
"The combination of Paramount and DreamWorks Animation brings a critical mass of current box office hits to consumers with a lineup of live action and animated films that are perfect for HD DVD," said Brad Grey, chairman and CEO of Paramount Pictures.
Focus on Costs
"Part of our vision is to aggressively extend our movies beyond the theater, and deliver the quality and features that appeal to our audience," Grey added. "I believe HD DVD is not only the affordable, high-quality choice for consumers, but also the smart choice for Paramount."
HD DVD and Blu-ray Disc are competing formats to replace today's current DVDs. Both are designed to offer better quality, and each have each won exclusive support from different camps. Among the movie studios, Blu-ray had been apparently in the lead prior to today's announcement, as it had the support of every major studio except Universal Pictures, which had committed to HD DVD exclusively.
Paramount and DreamWorks previously had supported both formats.
'Shrek' in Favor
The companies cite HD DVD's market-ready technology and lower manufacturing costs as the key driving factors behind their decision to support HD DVD exclusively.
Blockbuster comedy hit "Blades of Glory" will launch Paramount Home Entertainment's exclusive HD DVD program on Aug. 28, followed by two of the biggest grossing movies of the year: "Transformers" and "Shrek the Third." Together, those three first titles alone represent more than US$1.5 billion in box office ticket sales worldwide, Paramount said.
"We decided to release 'Shrek the Third' and other DreamWorks Animation titles exclusively on HD DVD because we believe it is the best format to bring high quality home entertainment to a key segment of our audience — families," said DreamWorks Animation CEO Jeffrey Katzenberg.
"We believe the combination of this year's low-priced HD DVD players and the commitment to release a significant number of hit titles in the fall makes HD DVD the best way to view movies at home," he explained.
The only movies not included in the announcement are those directed by Steven Spielberg, which are not exclusive to either format, the companies said.
Critical Timing
Only about 105,000 homes had purchased Blu-ray players by early July, compared with about 150,000 homes that had chosen HD DVD players, according to Adams Media Research.
Yet Blu-ray gained another vote in its favor recently from Blockbuster, which announced in June that it would be supporting the Blu-ray format in all its stores.
The timing of the companies' announcement will likely play a critical role in its overall impact.
"Being able to take advantage of the technology as we are heading into the fourth quarter will be very important from a marketing standpoint," Ken Graffeo, executive vice president for high-definition strategic marketing at Universal Studios and copresident of the HD DVD North American Promotion Group, told the E-Commerce Times.
"Looking at player pricing today, this will let consumers really see what the HD DVD interactive experience is like, beyond just the picture and sound," Graffeo added.
Pricing Will Be Key
Indeed, HD DVD players are priced significantly lower than Blu-ray players, with some already below $250 on the market and sub-$200 machines expected in the next few weeks, Rob Enderle, president and principal analyst with Enderle Group, told the E-Commerce Times.
As soon as that happens, "sales could almost go vertical," he said.
Another factor helping HD DVD could be disappointing sales of Sony's PlayStation 3, which supports Blu-ray. There are currently about 2 million of those in consumers' homes, according to Adams Media Research, but few consumers reportedly use them to play movies.
"That was supposed to be the lead that was supposed to tip the scales in favor of Blu-ray," Jim Nail, chief strategy and marketing officer with Cymfony, told the E-Commerce Times. "Now Blu-ray doesn't have that kind of wedge to lead it in the market."
A Quick End to the War
Ultimately, Paramount and DreamWorks are "clearly voting for the fact that the consumer won't see enough difference to pay a premium for a Blu-ray player," Nail said.
As the holiday season approaches and prices drop, bringing an end to the format wars could be the companies' chief concern. "The only thing that could prevent strong sales is if consumers are worried about choosing the wrong standard," Enderle explained.
Ultimately, the studios don't even care which format wins, as long as one does take the lead soon. "It's become clear to them that this will end up in the HD DVD camp," Enderle concluded. "So they might as well make it happen sooner rather than later."