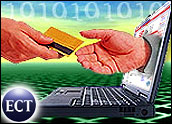 For years, one of the biggest struggles many Internet companies faced was figuring out how to convince Web users to turn over their hard-earned money for content — content that many believed was freely available elsewhere.
Whether it was music — paid downloads versus file-swapping — classified-style sales on Craigslist and other free sites versus paid eBay listings, or premium news content, Web users long seemed committed to the notion that the Internet was meant to be a free-for-all — literally.
As the Net Turns
That has clearly changed. Last year saw spending on paid Web content in the U.S. alone top $2 billion for the first time ever, a 15 percent increase over 2004. Many are predicting a long horizon of continued growth as the way people use the Internet to get news, information and entertainment continues to evolve. The evolution of mobile content may further ignite an explosion in content-related spending.
That paid content is expanding rapidly is no surprise, with the rising tide of online digital music alone — best exemplified by Apple's iTunes Music Store — able to lift many boats in the paid content marketplace.
What's significant, however, is that paid content sales are up almost across the board. According to a report from the Online Publishers Association (OPA), online games, personal growth — diet sites, for instance — and paid research such as stock reports all saw double-digit growth last year.
That broad-based expansion is what has many analysts predicting big things for the market in the near and distant future.
"Last year saw the type of growth that solidified the Web as an entertainment destination for U.S. consumers," said Pam Horan, Vice President of Marketing & Membership for the OPA. "Digital music led the entertainment category and, with the availability of new devices and video content, we expect this momentum to continue."
Even content owners and providers well outside the realm of entertainment saw a strong year and will see more ahead. "Multiple content categories, including Personals, Business and Research, saw significant revenue gains and contributed to the record high revenues," Horan said.
Hey, Big Spender
Last year saw another important milestone reached, according to the OPA: The average online consumer spent more than $100 during 2005 on paid content.
While paid content still pales in comparison to other forms of e-commerce, that $100 level is seen as a key mark because in many cases it is made up largely of micro-purchases, such as 99-cent music downloads or modest monthly fees for subscription services.
"All signs point to very strong and steady growth for paid online content," said Horan. "In each of the last five years, we've seen record revenues and record numbers of consumers paying for content. With only 12 percent of the total Web population purchasing online content, enormous opportunity for growth continues to exist."
The establishment of micropayments is seen as a key development in the online payment world. Even though the OPA says subscriptions remain the dominant online content pricing model, it said revenue from single payments jumped 61 percent last year and now make up more than 20 percent of all online paid content.
Such small payments have long been seen as a stumbling block in propagating more paid content use by consumers. That people have begun to get comfortable using credit or debit cards, PayPal or other online payment services to buy music downloads or play a round of an online video game bodes well for the future, especially as more content is available through mobile handsets, said In-Stat analyst Neil Strother.
Other barriers remain, Strother said, including still weak demand seen when consumers are asked about watching video and other multimedia content on their mobile phones, but having a micropayment system in place will help the content industry pounce when consumers are ready.
What's News?
One vexing paid content riddle has been in the news area, where newspapers have tried a variety of approaches to get consumers to pay for content with mostly mixed results. Spending on the general news category was down by 11 percent in 2005, the second straight year of decline.
Analysts attribute the drop to the continued increase in choice for consumers, with thousands of blogs and RSS news feeds now competing with paid news sites.
Still, some publishers have not given up on the pay-to-read model. The New York Times, which has long made its content available for free, last year began to offer a premium package with access to the work of columnists and free archives searches for about $50 a year.
Others, however, have moved back to offering content for free after attempting to charge for it.
Fixing that problem may take a backseat, however, as content sites seek to capture the coming video wave. According to the OPA, online video viewing "has become commonplace" in the past year.
"While humorous videos seem to get the buzz, it's hard news that is most frequently watched by Web users," Horan noted. The OPA estimates that nearly a quarter of Web users watch online video at least once a week and nearly half do so monthly.
Meanwhile, many Web businesses are seeking to strike the right balance between selling content and leveraging content to drive traffic and advertising revenue.
For instance, some four years ago, Yahoo made a major gamble on paid content, but kept most of its portal free, a move that has allowed it to benefit from the recovery in online advertising, Forrester Research analyst Charlene Li told the E-Commerce Times.
"Having a balanced approach to content lets a Web company target a range of audiences," Li said. "Different people are willing to pay for different things."