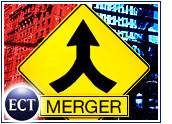 Outpost.com (Nasdaq: COOL), one of the first big-name pure-play e-tailers, continues to lose money but says it expects to have enough cash to hang on until its proposed merger with Fry's Electronics can be consummated.
Outpost's most recent quarterly report, filed with the Securities and Exchange Commission this week, is likely to be its last as an independent company.
Outpost shareholders will vote November 8th in Danbury, Connecticut, on whether to approve a merger with Sunnyvale, California-based Fry's. Fry's offer, announced in early September, is worth 25 U.S. cents per share, or about $9 million, plus $13 million in loans designed to hold Outpost over. Fry's already owns about 11 percent of Outpost's stock.
The boards of Outpost and Fry's have approved the deal.
Losses Persist
In the quarter ending August 31st, Outpost said it lost $7.3 million, up slightly from the $6.7 million it lost in the same quarter in 2000. But sales dropped nearly 40 percent for the quarter, from $72 million last year to $45 million this year.
The Kent, Connecticut, e-tailer said it has about $551,000 in cash and equivalents, which — along with Fry's loans — should "last until the merger with Fry's Electronics is completed."
Last, Best Hope
Outpost also makes it clear in its filing that the merger with Fry's is its best hope for long-term survival.
Noting that some of the closing conditions for the mergerare beyond its control, Outpost said if the deal is not completed it will be forced to obtain additional financing or find another takeover partner.
"If it cannot do so, it is unlikely that [Outpost] would be able to continue as a going concern," the filing states.
In fact, the filing says that Outpost has been forced to pay cash for nearly all of its product inventory, after a long-standing financing deal was severed early this year.
Super-Sized Fry's
Fry's stepped in to buy Outpost after a proposed takeover by PC Connection (Nasdaq: PCCC) fell through at the last minute. Outpost now says it paid off about $5 million in loans made by PC Connection in order to sever the agreement.
A month earlier, Fry's made a bankruptcy court bid for the assets of Egghead.com.
Forrester Research analyst Christopher Kelley told the E-Commerce Times that the real value in both deals lay in the e-tailer's customer lists.
"This shows the power and value of customer information," Kelley said at the time. "Yes, they get the technology and the expertise of the people already working there. But what they're really after, especially in a slow economy, is the customer dollars."