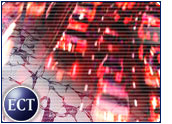 Consumer electronics e-tailer Outpost.com (Nasdaq: COOL) announced late Friday that it has pink-slipped 110 employees, or 30 percent of its workforce, and appointed a new top executive to sharpen its business objectives.
Outpost founder and chairman Darryl Peck was named president and chief executive officer, replacing Katherine Vick. Vick originally assumed the position in November.
According to a statement issued by Outpost, Vick notified the firm Thursday that "she believed she had been constructively terminated from her position" as president and CEO. Vick,along with board member James E. Preston, resigned from the company's boardof directors, Outpost said.
"We are refocusing Outpost.com to concentrate on our industry-leadingbusiness-to-consumer electronics business," said Peck. "As far as our customers are concerned, it is business as usual."
Investors were relatively pleased with the news. In early trading Monday,Outpost was up over 21 percent to trade at 23 U.S. cents. However, the issue is still far below its 52-week high $8.68.
Trimming Losses
The layoffs came on the heels of the company's announcement Thursday that itposted afourth-quarter 2001 pro forma loss of $9.5 million, or 30 cents per share, compared with a loss of $9.8million, or 41 cents per share, in the year-earlier period.
Analysts surveyed by First Call had expected a loss of 32 cents to 34 cents a share,with a consensus forecast of 33 cents.
In addition, Outpost reported net sales for the quarter endedFebruary 28th of $120.9 million, up 58 percent from the $76.5 millionreported for the fourth quarter of 2000.
Taking Action
At the time, Outpost said it was weighing a number of cost-cutting measuresand strategic alternatives. The e-tailer also reported that it would meetwith creditors about payment options because it was having difficultysecuring needed equity and working capital financing, due to the sluggishmarket climate.
Outpost also declined to give guidance for the current fiscal year, sayingthat "market conditions and the unpredictable economic environment precludethe company from making meaningful estimates for fiscal 2002 at this time."
Searching for Gold
Outpost had warned in February that a softening economic climate and slowingpersonal computer sales would hurt its fourth quarter fiscal results. Thecompany had accumulated losses of $99.9 million at the end of February.
As one of the many Internet retailers searching for ways to becomeprofitable, Outpost has already taken the cost-cutting measure of eliminating itsfree overnight shipping offer. The company said that its average orderhad dropped to $200 during December and January, but rose to $280 inFebruary after the policy change was implemented on February 1st.
The company's fourth-quarter earnings report also held some good news.Outpost said that it added approximately 293,000 customers during theperiod, bringing its total customer base to an estimated 1.3 million.Additionally, 57 percent of its sales came from repeat buyers, the companysaid.