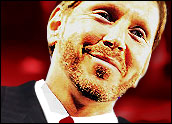 On the surface, at least, Oracle is having a very good month. Last week, it defied many pundits by successfully overturning the Department of Justice's block on its PeopleSoft acquisition. On Tuesday, Oracle turned in first-quarter earnings that beat analyst expectations.
Oracle posted earnings of US$509 million for the quarter that ended in August, up from $440 million last year and, at 10 cents per share, a penny better than analyst expectations. Revenue for the quarter was $2.2 billion, up from $2 billion in the same quarter a year before and just about in line with forecasts.
The company, which acknowledged that it had to spend nearly $30 million on the PeopleSoft efforts in its first quarter alone, also said it was comfortable with existing forecasts for its current quarter.
But analysts were quick to point out that just as the court victory left unresolved issues, the earnings report contained some reasons for concern.
Earnings Concerns
For instance, while Oracle's mainstay database business largely carried the quarter, revenue from applications was off sharply, underscoring in some minds the need to acquire PeopleSoft to grow that leg of its business.
While some slowdown in application sales was expected as customers took a wait-and-see approach to the antitrust proceedings, application sales plunged 69 percent from the fourth quarter to the first. Database sales also carried the bulk of the load in the previous quarter.
"While we expected a slowdown in the applications business to the trial overhang, we were surprised to see a 70 percent decrease quarter-over-quarter," UBS analyst Heather Bellini wrote in a research note.
Piper Jaffray analyst Tad Piper said Oracle views application sales as a key way of getting more revenue out of customers who have come to trust Oracle as a database software supplier. When that doesn't happen, he noted, the value of the application business is called into question.
Other analysts pointed out that Oracle might not be able to rely on database growth long-term because that business has largely matured.
"That's one of the main reasons for the big acquisition splash," Forrester analyst Paul Hamerman told the E-Commerce Times. "Oracle's argument is that it needs more reach to compete in the enterprise application area."
Not So Bad
Chief Financial Officer Harry You said the company was "disappointed" in the performance of its application business and said a plan to reorganize sales and marketing staff is aimed at boosting sales. Other executives noted that Oracle will soon roll out what it's calling a major update of its E-Business Suite.
Oracle executives — CEO Larry Ellison did not take part in a conference call — said the results reflect a cautious optimism among customers.
"Our sense is that business optimism is a little bit more cautious, but, in general, business is still decent," Chairman Jeff Henley said in the call. "It's competitive. People are still cautious, but we still see real growth."
Oracle's results and outlook were more upbeat than many other software companies, including PeopleSoft, and other technology firms, such as Intel, which recently lowered its current-quarter outlook.
"Software companies were the first to show signs that the tech recovery may have been faltering," Gartner analyst Jeff Comport told the E-Commerce Times.
"You see signs of that weakness in the application side," he added. "But the fact that Oracle was able to keep its database business moving forward in what almost everyone else says is tougher times shows the strength of that part of the business. It's the foundation they want to build on with PeopleSoft."
PeopleSoft Trial Hard
Although they tried to focus on Oracle's results, executives were forced to answer questions about PeopleSoft and in doing so repeated the company line — that it remains "resolute" in its pursuit of closing the deal.
Copresident Safra Catz acknowledged that European antitrust regulators still remained as a major hurdle and the company said it was not yet in a position to set any kind of time frame for putting the matter to rest. Some analysts have said the drama could drag on for another year or more.
"We continue to be in a waiting period," Catz said. "There isn't anything imminent."