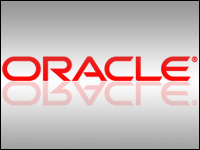 A federal judge has written the latest — but probably not the last — chapter in the epic business and legal struggle between Oracle and PeopleSoft, ruling that government regulators failed to prove Oracle's proposed takeover would be harmful to competition.
The decision hands Oracle a huge victory, although one that still leaves several unanswered questions, including whether it will ever complete the proposed US$7.7 billion buyout of PeopleSoft.
In a 164-page ruling stemming from a four-week-long trial held earlier this year in California, U.S. District Court Judge Vaughn Walker said the Department of Justice failed to prove the merger would harm customers of business software.
Post-Merger Oracle
"Plaintiffs have not proved that a post-merger Oracle would have sufficient market share in the product and geographic markets," to harm competition, the judge wrote.
He also said that the government did not demonstrate that the type of business applications that Oracle, SAP and PeopleSoft sell are "a separate and distinct line of commerce," which in turn means that more companies, including Microsoft, Sun Microsystems and others can be considered as competition.
The judge stayed his order for 10 days to allow the Department of Justice (DOJ) to appeal the ruling. There was no immediate word on whether the government would pursue that option, with regulators saying only they were "disappointed" by the decision.
Not a Done Deal
Also unclear is the true state of Oracle's bid to take over PeopleSoft. Oracle extended its tender offer for PeopleSoft shares for another two weeks, to September 24, and analysts said Oracle has quietly convinced a growing number of shareholders to put their stock up for sale, with many coming forward during and after the trial.
Still remaining, however, are several high hurdles, including a regulatory review by the European Commission, which has no specific timeline attached to it, lawsuits seeking to undo a "poison pill" provision meant to squash hostile takeovers, and what is almost certain to be additional suits from shareholders and others.
Even if all those obstacles can be steered around, some analysts think it is still in Oracle's best interest simply to walk away.
"Pressing on by Oracle will be the business equivalent of invading Iraq," Denis Pombriant, managing principal of Beagle Research, told the E-Commerce Times.
Benefits of the Acquisition?
Pombriant believes that Oracle has misjudged the benefits of acquiring PeopleSoft, particularly if it hopes to, over time, replace PeopleSoft's products with its own. Other analysts have noted that PeopleSoft's business has apparently been damaged by the takeover drama since it began in June of 2003, raising questions about the true value of the acquisition.
But Oracle made clear it was pressing forward, and hoped to make progress by moving aggressively in the wake of the decision — possibly trying to convince the PeopleSoft board of directors to act before the government decides whether to appeal.
"The decision puts the onus squarely on the board of PeopleSoft to meet with us and to redeem their poison pill so that shareholders can accept our offer," Oracle Chairman Jeffrey O. Henley said in a statement.
For its part, PeopleSoft said only that it will "review the implications" of the ruling, and noted that it had rejected Oracle's previous offers.
What Now?
The ruling came more than 15 months after Oracle made its initial surprise offer for PeopleSoft, a period of time marked by numerous legal maneuvers and verbal grenades tossed between the two camps, particularly between Oracle CEO Larry Ellison and his counterpart, Craig Conway, a former high-ranking Oracle executive.
That period also has been marked by confusion and uncertainty for customers of the companies, particularly those who might have considered buying PeopleSoft products.
Analysts have warned all along that despite some early promises from Oracle to maintain the PeopleSoft product line, users of that company's software could find themselves facing a phase-out of their product support and upgrades and eventually be forced to migrate to Oracle's offerings.
Would-be customers have been urged to weigh their options carefully, and that advice remains valid, said Gartner analyst Jeff Comport.
Reacting to the Ruling
"Oracle cleared one big hurdle, but a lot more remain ahead of them," Comport told the E-Commerce Times.
If nothing else, the deal will likely take many more months to get through a review in Europe and past legal actions, including a threatened suit from PeopleSoft charging that Oracle intentionally disrupted PeopleSoft's business.
PeopleSoft might have to react to the ruling by reassuring customers. A customer-assurance plan it put into place that offered guarantees and even potential rebates on products if they were phased out was quietly discontinued after the DOJ sued to block the merger.
That might need to be revived as a way of reassuring weary customers, Comport added.