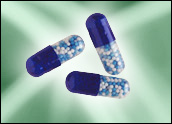 With all the press rogue Internet pharmacies have received in recent months for selling prescription drugs illegally, it's tempting to assume that there must be similar sites — or maybe even the same ones — trafficking in illicit drugs as well.
After all, with all the anonymity the Internet provides, if you can buy Vicodin online without a prescription, then surely you can also buy, say, heroin just as easily — or so you might assume.
However, you'd be wrong.
"The market for illicit drugs is still largely a face-to-face market," Philippe Lucas, a graduate research fellow with the Center for Addictions Research of British Columbia, told the E-Commerce Times. "It's a matter of practicality and trust."
Part 1 of this three-part series discusses how the government is working to regulate illegal purchases of prescription drugs — some life-threatening counterfeits — from online pharmacies.
Part 2 examines the growth of these rogue Internet pharmacies.
Making Connections
While statistics are understandably hard to come by, "we don't see things like crack or cocaine online," Drug Enforcement Administration (DEA) spokesperson Garrison Courtney told the E-Commerce Times. "The Net is being used to facilitate personal sales, but not so much for selling online."
Indeed, it's rumored that online communities such as Craigslist are used by dealers to advertise their wares — all in coded language — to those interested in buying them, with the actual transaction to follow in person.
"'Ski bunnies' is the code name for cocaine," Susan Foster, vice president and director for policy research and analysis at the National Center on Addiction and Substance Abuse (CASA) at Columbia University, told the E-Commerce Times. "'Peanuts' means crystal meth; 'rock climbing' means crack cocaine," she said. "And implicit in all of this is the trade of sex for drugs."
Online Spiderwebs
So why does a Google search on the phrase "buy cocaine online" turn up more than a million hits, with countless Web sites using that very phrase?
"I think most of that is to get people onto the site for ads and click-throughs," Allen St. Pierre, executive director for the National Organization for the Reform of Marijuana Laws (NORML), told the E-Commerce Times.
"There's no chance anyone is putting that stuff in a bag and selling it online," St. Pierre commented. "These are just spiderwebs for online viewers."
Even marijuana, which in some states may be used for medical purposes, is still usually sold in cash and in person. With the Web's commercial backbone and the resulting paper trail, "nobody pretends that you can try to sell cannabis or another schedule 1 drug online without the wrath of the DEA," St. Pierre explained.
Seeds of Discontent
Two related items — marijuana seeds and marijuana paraphernalia — sometimes are sold online, however, or they have been.
Marijuana seeds are commonly available online from sites based in other countries, but because possession of viable seeds is illegal in the United States, most sites refuse to ship to the country.
Paraphernalia, meanwhile, is a booming business outside the United States, and was in the country too until 2003, when a major DEA bust took the wind out of the industry's sails.
The Tommy Chong Bust
While selling paraphernalia had already been outlawed, enforcement didn't become real until the widely publicized Tommy Chong bust, in which the comedian-actor famous for his role in "Cheech & Chong" movies was jailed for selling marijuana paraphernalia online.
"That definitely had a chilling effect," NORML's St. Pierre said. "So while today you can go online and find sales of these products, probably half or more are shipped from Canada or somewhere else."
Customers who do try to order such products for shipment to the United States often end up having trouble getting them, and that's at least in part because of partnerships between third-party carriers such as FedEx or UPS and the U.S. government, he added.
"It's a regular occurrence for the product to have been smashed and put back into the box," St. Pierre added. "Third-party carriers will break it just enough so that it can't be used."
The Ads Go On
Yet while paraphernalia sales may have been dampened since the 2003 bust, advertising figures — in the absence of more concrete statistics — suggest the products are still being sold.
"Paraphernalia ads have definitely been on the downturn since the Tommy Chong case, but they haven't gone away," Richard Cusick, associate publisher of marijuana-focused High Times magazine and HighTimes.com, told the E-Commerce Times.
"We used to have bong ads, and we don't anymore," he noted. "But ads for clear rolling papers are showing an uptick right now. Individual products come and go, but overall, advertising is strong."
If advertisers are spending money on online ads, it's reasonable to assume that there are consumers out there buying their products.
"If you can buy it in the mall, you can't make money with it on the Web," Cusick said. "On the other hand, once you suppress something, the Web is good at providing it. The closer to illegal you get, the more money is to be made."
Cookbook Chemicals
Lastly, other related products being sold online are the ingredients used by drug labs to make illicit drugs, the DEA's Courtney said. Known as "precursor drugs," they include pseudoephedrine, a compound that's legal by itself but is used in large quantities to make methamphetamine.
"A lot of the substances used are perfectly legal, but the quantities sold for those purposes are huge, which can tip off officials," Courtney explained. "We're working with commercial Web site facilitators and search engine companies to notify us when such sales take place."
Creating Awareness
The DEA has also worked with Google to create pop-up ads warning people about illegal sales, Courtney added. "We can't necessarily stop the transaction, but we can try to warn people," he noted.
Even if the Internet is still used primarily for communication and facilitation of illicit drug sales, "We're training our agents and diversion investigators for what to look for online," Courtney said. "We have to create awareness that this is still a new, 21st century trafficking tool."
Online Rx, Part 1: Prescription for Trouble