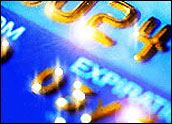 Providian Financial Corp., one of thelargest bankcard issuers in the U.S., has taken an equity stake in Internetpayment services provider PayPal in abid to boost both firms' online and offline offerings, the companiesannounced Tuesday.
As part of the deal, Providian will offer the Web payment firm's members aco-branded credit card, which is scheduled for a spring roll-out and will bethe preferred payment method for all PayPal transactions.
Although the cardwill also be accepted by other Web-based and traditional merchants, thecompanies said it will allow members to receive "unique benefits andservices" when the card is used with the PayPal service.
In addition, Providian will be able to license PayPal's technology, which allows usersto transfer money by e-mail, for private label person-to-person payments for its own customer base.
Expansion Plans
Providian executives said the alliance is a key facet of its globale-commerce and co-branding expansion plans. Meanwhile, PayPal said thatlanding a major banking partner would let it continue to grow its businesswhile providing expertise in granting and managing credit.
"The co-branded credit card and possible private offering of the service arejust two examples of the synergies these two financial companies can realizeto the benefit of our customers," said PayPal chairman and co-founder PeterThiel.
By teaming with PayPal, Providian is also hoping to tap one of the fastestgrowing financial services on the Web. Having garnered approximately 6million customers since its launch 14 months ago, PayPal currently processes approximately 150,000transactions a day.
Growing Pains
Despite these numbers, PayPal has had its share of growing pains.
Two weeks ago, the Palo Alto, California-based company was slapped with anunsatisfactory rating by the Silicon Valley Better Business Bureau, as aresult of a pattern of complaints alleging that accounts were opened withoutconsumers' consent and by third parties.
Other complaints received by theBBB about the company include claims that PayPal is too slow to respond tocustomer problems.
According to the BBB and PayPal, however, the online payment firm is makingefforts to improve its customer service and could win back its satisfactoryrating if the BBB determines it has made necessary improvements.