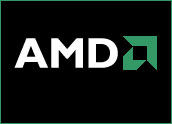 AMD CEO Dirk Meyer abruptly stepped down on Monday. In a public statement, AMD called it a "resignation" that was "effective immediately," which makes it look more like a firing. The company appointed CFO Thomas Seifert as interim CEO.
AMD did not respond to the E-Commerce Times' request for comments by press time.
Meyer, who became CEO in 2008, has lead the company through some dark times, bringing its share price from US$2 to $9 on his watch.
However, AMD's official line is that its directors believed Meyer was not the right person to take the company to its next level.
Meyer stepped down the same day that AMD's primary adversary, Intel, made the announcement that it will shell out $1.5 billion to Nvidia for patent licenses. Although the market for smartphones and tablets has been raging, AMD has continued to focus on PCs and laptops. This could be the reason the directors sent Meyer packing.
One could not have read Meyers' departure in the tea leaves based on AMD's performance. The company is performing quite well. AMD announced early figures for its fourth quarter, revealing that revenue increased 2 percent sequentially to about $1.65 billion, with a gross margin of approximately 45 percent.
Trouble in a High-Profile Period
On the day before the Consumer Electronic Show (CES) last week, AMD announced its new Fusion chips.
"The general tenor of the announcements about AMD during CES was extremely positive," Charles King, principal analyst at Pund-IT, told the E-Commerce Times. "The new Fusion chips have provided the company with the means of delivering improved graphics on products ranging from $400 laptops from HP to the higher-end gaming products."
Monday's news could kill the positive buzz of the Fusion debut. AMD shares had dropped 8.38 percent by press time.
"I came away from CES thinking the company really seemed to be on track," King said. "To see the CEO booted the day after a big event was a shock. I suspect this has been in the works for a while. Fusion was delivered in time for CES and in time for AMD's partners to come on board for CES."
AMD's board may have been having disagreements with Meyer about the direction of the company.
"The one odd thing is, things may not be as hunky dory at AMD as the company made it look at CES, said King. "If you're truly looking for a leader with a long-term strategic vision, you generally will keep the existing guy until you find the right fit. Showing an existing executive the door before you have a replacement in mind looks like something is going on."
AMD's Intentions and Future
AMD may emerge just fine after Meyer's departure, however.
"First of all, even after a firing or resignation at that level, AMD will continue," Laura DiDio, principal analyst at ITIC, told the E-Commerce Times. "This company is well over 40 years old. It wasn't a scandal. It was politically motivated."
The chip market is extremely competitive. The directors may not have seen Meyer as the leader to fight into the future.
"AMD is in a tough market where they have always played a strong distant second to Intel, said DiDio. "In this day and age, status quo is not good enough. They need to have a smartphone. They have Bobcat and it will probably be folded into a smartphone eventually."
The directors may be seeking a leader who will do more than follow Intel.
"What has always happened with AMD, is they let Intel blaze the trail and then AMD follows along," said DiDio. "At one time, they were a rough and ready company."
Whatever reason Meyer left AMD, it isn't apparent from what the public can see of his performance.
"Dirk Meyer did a lot for the company. He made sure they were still relevant," said DiDio. "AMD seems to burn through executives at a faster rate than it upgrades its chips."
So what is the next step for AMD?
"The company needs to do something different," DiDio suggested. "Maybe get a rock star. Maybe sell the company."