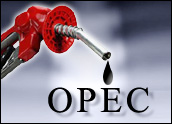 Consumer prices surged higher in May, driven mainly by rising fuel and food costs, the government said in a report that is seen as the final piece of evidence needed to justify interest rate hikes.
The Consumer Price Index (CPI) rose 0.6 percent last month, the largest one-month jump in retail prices since January of 2001. Forecasters had called for a 0.4 percent gain.
When gas, oil and food costs are stripped out of the numbers, the so-called core CPI rose 0.2 percent, which was in line with expectations and indicated that inflation was under control for the time being. In the past year, core inflation went up 1.7 percent. Food costs rose 0.9 percent in the month.
Digesting the News
The U.S. stock markets took the news in stride, with all major averages rising in early trading Tuesday. Strong earnings reports from Wall Street brokerage houses were helping to lift shares. The Dow traded as much as 75 points higher and the Nasdaq had gained more than a full percentage point before some selling began.
Investors were also waiting for Alan Greenspan to make an appearance before Congress, which is holding hearings on his nomination by President Bush to serve a fifth term as chairman of the Federal Reserve. Greenspan did not address the current economic data in his opening remarks.
Oil Can
Not surprisingly, energy prices fueled much of Mays inflation. Overall fuel costs were up 4.6 percent, with gasoline prices jumping 8.1 percent and home heating oil costs up 3.5 percent. The U.S. Department of Energy has predicted that oil prices will fall over the summer as OPEC ramps up production and higher prices pinch demand. A survey of gas prices conducted last week nationwide found the average had dropped for the first time in two months.
Consumers might feel the inflation even more because real earnings are not keeping pace with the increases in prices for goods, the Labor Department said. Average weekly earnings fell 0.4 percent in May and are down half a percent from a year ago.
Wages Stagnate?
That gap could continue to widen until rising employment levels absorb the hundreds of thousands of U.S. workers displaced after the dot-com bust, employment expert John A. Challenger of Challenger, Gray & Christmas told the E-Commerce Times. He noted that a lack of wage inflation may help defuse worries about overall inflation in the economy.
"Wage inflation isnt likely to occur until the employment picture changes significantly," Challenger said. "While thats started to happen, more months of positive job growth will be needed to solidify the picture."
The U.S. economy added nearly a quarter million jobs in May, but the unemployment rate remained stagnant at 5.6 percent.
Inflation Under Control
A.G. Edwards chief economist Gary Thayer said that with fuel prices in particular stripped out, inflation is under control when compared to past economic recoveries, making it likely that interest rate hikes will be introduced slowly enough that capital markets can absorb the impact without much disruption.
"A lot of the concern about inflation and the need to take strong actions against it goes away if oil prices come down over time," Thayer told the E-Commerce Times.
That in turn could mean that the market is already pricing in more rate hikes than will prove necessary before the end of this year, he added.