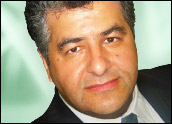 For a technology company, intellectual capital is one of the most important, if not the most important asset. Intellectual capital is more than intellectual property as it is commonly understood in that it also includes a company's trade secrets, know-how, problem-solving methods, customer information, and other confidential information. Intellectual capital has generally been held by courts to be a proprietary interest entitled to legal protection.
Most companies will attempt to protect their intellectual capital from competitors by having employees sign a non-competition agreement or, alternatively, by including a non-competition clause as part of an employment contract.
Such agreements restrict an employee from joining forces with a competitor or setting up his or her own competing business for some period of time within a particular territory (geographical or otherwise). These agreements have become so common in the technology sector that most people use them without much attention to their content. This is wrong, and a lot of companies come to pay dearly for such a careless approach.
Enforceability Not Certain
The reason great care must be taken when drafting such agreements is because courts are reluctant to enforce non-compete agreements that are unreasonable or otherwise not carefully drafted.
In the U.S., the enforceability of non-compete agreements or covenants not to compete varies from state to state. For example, in a number of states, such agreements are regulated through laws and sometimes even rendered void and unenforceable unless the former employee was an owner, partner or shareholder of the company.
However, in most U.S. states and provinces in Canada, non-competition agreements or covenants are enforceable depending on whether the restriction is reasonable between the parties, and in the public interest. The law recognizes that there are strong public policy interests in both enforcing contractual obligations at the same time as promoting free and open competition and discouraging unreasonable restraints on trade.
Generally, after determining that there exists a proprietary interest in need of protection, courts will inquire whether the restrictive covenant goes beyond what is reasonably required to protect the proprietary interest or whether the clause is merely an attempt to restrain competition unduly.
What is 'Reasonable'
Determining "reasonableness" is the challenging part for a court when it has to consider a non-competition clause or agreement. In the words of the Supreme Court of Canada in J.G. Collins Insurance Agencies v. Elsley, "reasonableness" in each case is determined by "…an overall assessment of the clause, the agreement within which it is found, and all of the surrounding circumstances."
In other words, context is key when it comes to interpreting non-competition clauses or agreements.
On a more practical level, the three main factors that courts will usually scrutinize in determining the reasonableness of a non-competition agreement are time, activity prohibited, and territory (geographical or otherwise). A non-compete clause that is found to be unreasonably long in duration, unnecessarily inclusive of a wide range of activities, or covering an unreasonable territory is unenforceable.
One of the crucial points that most employees miss is the utility of a non-solicitation agreement to replace or compliment a non-competition agreement. Non-solicitation agreements restrict a former employee or contractor from soliciting employees or customers of the company. When coupled with a well drafted confidentially agreement or provision, non-solicitation agreements can often effectively achieve the same results as a non-competition agreement.
The importance of non-solicitation agreements cannot be emphasized enough — in fact, some courts will not even enforce a non-competition agreement or clause if a non-solicitation clause would adequately protect the employer's interests.
Changing Standards
In the technology sector, the standards of reasonableness in assessing non-compete covenants are changing as the pace of innovation increases.
For example, a U.S. federal court applying New York law in Earthweb, Inc. v. Schlack held that the one-year durational limit in that case was too long for a former employee whose success depended upon being current with the daily changes in content on the Internet. The court commented that the one-year time period was unreasonable given the "dynamic nature" of the Internet.
However, in National Business Services Inc. v. Wright, another case involving the Internet and a one-year non-compete covenant, the U.S. federal court, applying Pennsylvania law, held that the one-year restraint period and the geographic scope that included all of the U.S. states was reasonable in order to protect the employer's legitimate business interests. In this case, the employee was hired to launch a new Internet product.
It is noteworthy that in upholding the duration and scope of the non-competition clause, the court realized that "transactions involving the Internet, unlike traditional 'sales territory' cases, are not limited by state boundaries."
Often times, an employer attempting to enforce a non-competition agreement will apply to a court asking for an interlocutory injunction, whereby it attempts to enjoin the former employee from working for a competitor or launching a competing business.
In most jurisdictions, in determining whether to grant an interlocutory injunction, the court will consider, among other things, whether the employer has demonstrated that "irreparable harm" will result to the employer if the injunction is not granted, and whether the balance of convenience favors granting the injunction. The logic behind this approach is that "irreparable harm" cannot be adequately compensated by awarding damages even if the employer succeeds at a future trial.
Conclusion
A non-competition agreement, especially in the technology sector, should be crafted in such a manner that its restrictions with respect to time, territory (geographic or otherwise), and activity are reasonably well thought-out. It must also conform to local laws, which can vary from one jurisdiction to the next. Otherwise, it will not be enforced by a court.
---
Javad Heydary
, an E-Commerce Times columnist, is a
Toronto lawyer
licensed to practice in both Ontario and New York and is the managing editor of
Lawsof.com
.
---