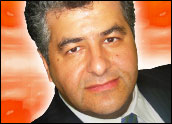 Last August, Douglas Rennick, a Canadian citizen, was charged with various offenses by the United States District Court for the Southern District of New York. Specifically, Rennick was charged with several criminal indictments, including bank fraud, money laundering conspiracy, gambling conspiracy, and conspiracy to defraud the United States. Rennick, through himself and the family of companies under his direct control, provided payment services for Internet gambling businesses.
On May 11, 2010, Rennick, through his attorney Michael Pancer, submitted a guilty plea. Overall, the guilty plea would appear to have been the subject of considerable negotiation between Pancer and the U.S. Attorney, as Rennick pled guilty to only one count of transmission of wagering information, in violation of Title 18, U.S.C., Section 1084 (which did not appear in the original indictment). This charge carries a maximum sentence of two (2) years imprisonment.
The guilty plea indicates that Rennick has agreed to forfeit more than US$32 million in seized assets. As well, it appears that Rennick has plea bargained his sentence from what was close to 55-plus years of imprisonment to less than two years.
Making an Example
Pundits are of the view that the goal of the U.S. Attorney was to make an example of Rennic, and once the UIGEA (Unlawful Internet Gambling Enforcement Act) is more fully implemented this June, clamp down on the actual online gaming providers themselves.
This is not the first time Canadian and other non-U.S. citizens have been charged with similar offenses. In January of 2007, the cofounders of NETeller Inc., John Lefebvre and Stephen Eric Lawrence, both Canadian citizens, were arrested and charged with the intent to promote illegal gambling by transferring billions of dollars for U.S. Internet gamblers.
NETeller was at one time one of the largest independent online money transfer business in the world and was listed on the London Stock Exchange's AIM market. As well, in July of 2006, David Carruthers, an executive of BetonSports PLC and a non-U.S. citizen, was charged with allegedly committing conspiracy, racketeering and fraud in taking sports bets from U.S. residents. BetonSports is a British-based online gambling company and had a large market share in the U.S. online gaming market.
Game of Skill
More recently, in April 2010, Australian national Daniel Tzvetkoff was arrested in Las Vegas and charged with the following:
Money Laundering;
Bank Fraud;
Conspiring to Operate and Finance an Unlawful Gambling Enterprise; and
Processing the Transfer of Electronic Funds in Connection with Gambling Payments.
While Tzvetkoff was initially granted bail, it was subsequently revoked, as Judge Lewis Kaplan had concerns that he would be a flight risk. Moreover, it appeared that in excess of $100 million of the funds being handled by Tzvetkoff have not been located.
On May 14, 2010, Tzvetkoff submitted a plea of not guilty. While he is facing a barrage of charges, one of the underlying defensive arguments that his lawyers are putting forth is that poker should be viewed as a game of skill and hence should not be subject to laws restricting gambling.
Needless to say, the online gambling industry is quite interested to see these arguments presented in a cogent and analytical form. The rationale behind the argument is that if poker is a skill and is not gambling, then as a corollary, processing payments from poker-derived transactions is not illegal. Should this defense prove to be successful, it would have wide-ranging implications on both the Department of Justice and its recent attempts to thwart online poker.
Presently, Tzvetkoff's trial is set for June 2011.
---
Javad Heydary
, a columnist for the E-Commerce Times, is chairman and managing director of
Heydary Hamilton
. His business law practice focuses on commercial transactions, e-commerce and franchising law. Heydary is also managing editor of
Laws of .Com
, a biweekly publication covering legal developments in e-commerce.