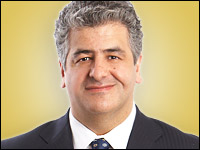 The New Zealand High Court recently ruled that a former cricketer accused of match-fixing over Twitter can pursue his Twitter libel case.
Lalit Modi, a cricketing administrator, took to Twitter to accuse Chris Cairns, a former cricketer, of match-fixing on Twitter. Cairns in turn filed a lawsuit, claiming that Modi's tweet was libelous.
Background on Defamation – Libel and Slander
In most common law countries such as the U.S. and Canada, there are two different forms of defamation: libel and slander. A determination of whether the offense itself constitutes libel or slander depends on the particular medium that conveyed the message.
Libel offenses may occur for written, broadcast or otherwise published words. Slander offenses may occur through audible or transitory comments.
Twitter and the Test for Libel
As Twitter is a social platform wherein users submit updates or tweets in the form of 140 characters or less, the particular type of defamation that is on the rise is libel. Generally, in order to establish libel, a plaintiff must show the following:
a) the defendant made a false statement specifically about the plaintiff;b) the statement is published; and c) the plaintiff suffered actual harm from the statement, such as damage to his, her or its reputation (or negative financial effects).
Defenses are available against the claim of libel. For example, if the defendant can prove that the statements made were indeed accurate, then the defendant was simply making an observation that was true and not defamatory in nature.
Low Number of Twitter Followers Does Not Preclude Libel
In the New Zealand case, Modi argued that the action should be dismissed because so few Twitter users were likely to have seen the message. However, the High Court rejected Modi's argument, stating that the number of people who saw the message was only one of a number of factors to consider in a defamation case.
Instead, Justice Tugendhat found that "a real threat in a case such as this was that the statements at the centre of the libel claims might be more widely disseminated, and that the measure of the damage to the allegedly libeled person is about more than just the number of people who saw the original post."
Twitter-Based Libel in the News
This latest lawsuit is just one of the increasing numbers of cases stemming from the use of Twitter. This is no surprise, given the growing popularity of social networking tools such as Twitter. The first Twitter-related libel action seems to have occurred in March of 2009, when singer Courtney Love was sued for libel by her former fashion designer, Dawn Simorangkir.
After a dispute involving money, Love took to her Twitter account to accuse Simorangkir of being a liar and a thief. As a result of those tweets, Simorangkir sued the singer for libel, claiming that the singer carried out "an obsessive and delusional crusade of malicious libel against her on Twitter, adding insult on MySpace and other websites."
Twitter-related litigation extends beyond the scope of celebrity. Pizza Kitchen, a pizza restaurant in the U.S., was sued for libel in September 2009 for posting various tweets accusing Low and Tritt, a marketing firm, of being crooks and thieves.
According to Low and Tritt's claim, Pizza Kitchen tweeted: "Don't EVER use Lowandtritt [sic] marketing firm." and "Crooks — stolen email list and have tried to pressure me by threat of lawsuit to sign a license agreement to use their marketing materials."
The next day, Pizza Kitchen added the following posts: "Lowentritt marketing firm has done it again" and "Can you believe that they have not only stolen my email list but have now hacked Pizza Kitchen's facebook page taking it offline?"
As a result of the tweets, Low and Tritt filed a US$2 million libel suit against Pizza Kitchen.
In yet another case, in July of 2009, Horizon Group Management, a Chicago property firm, filed a libel suit against a tenant who complained about her "moldy apartment" on Twitter. The tenant tweeted: "Who said sleeping in a moldy apartment was bad for you? Horizon realty thinks it's okay."
As a result of that tweet, Horizon Group Management filed a libel suit, claiming that the tenant "maliciously and wrongfully published the false and defamatory tweet."
This case was recently dismissed, as the judge felt the tweet was too vague to meet the legal standards of libel. While the tenant mentioned "Horizon Realty" in her tweet, it never specifically referred to Horizon Realty located in Chicago or Illinois.
As the Internet is ubiquitous in nature and Twitter is international in scope, it is possible that her reference to Horizon Realty could have applied to any company using the name "Horizon."
Accordingly, Horizon Group Management was not capable of proving that a false statement was specifically made against it.
Classic Defamation Framework Encompasses New Technology
Considering that Twitter and social networking in general are relatively novel services, there is a lack of jurisprudence involving these new and emergent mediums available to the courts.
However, the courts seem readily adept to deal with these issues by treating libel actions involving Twitter as general libel suits, requiring all of the elements of a libel action to be proven in order for the case to be successful.
Caveat Actor: Tweet With Caution
As the cases described above clearly demonstrate, Twitter has the capacity for providing an easy outlet for individuals to vent about their daily travails and perceived insults. However, users should exercise caution. Indeed, they need to be cognizant that despite the ease with which the need for their emotional catharsis can be satiated, there is an audience, and there is an ever-looming possibility of causing someone serious harm.
Ultimately, even though a tweeter may be in a private home or office, tweeting is a public act and should be treated with all of the deference that other public acts are accorded. Once a tweet has been posted, it cannot be recalled, and serious and deleterious ramifications may result to an individual or a company.
---
Javad Heydary
, a columnist for the E-Commerce Times, is chairman and managing director of
Heydary Hamilton
. His business law practice focuses on commercial transactions, e-commerce and franchising law. Heydary is also managing editor of
Laws of .Com
, a biweekly publication covering legal developments in e-commerce.